Minnesota Twins' Park Byung Ho Boosts Korean Pride While Playing In The United States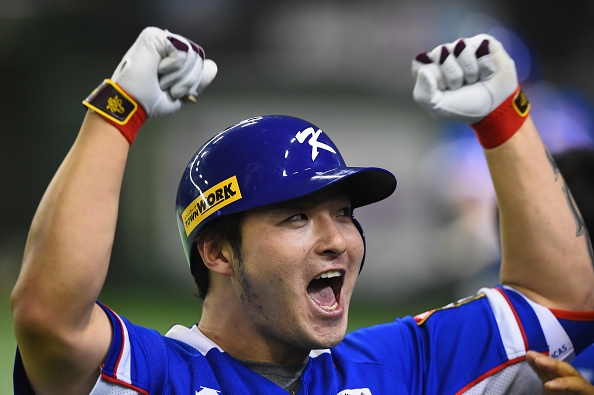 South Korean professional baseball player Park Byung Ho hopes to boost Korean pride while in the United States playing for the Minnesota Twins in the Major League Baseball (MLB). The 29-year-old player reportedly signed a four-year deal worth $12 million with his new team in December.
But before he joins his teammates in the United States next week, the South Korean player held a press conference in Seoul Thursday, as reported by Korea Joongang Daily Friday.
According to reports, Park and the Twins are slated to face Baltimore Orioles for their opening game on April 5. Park will face Orioles' outfielder Kim Hyun Soo, who signed a two-year contract with the Orioles last month.
"I felt good when I heard about the season opener and meeting with Kim Hyun Soo," Park said during the press conference. "I'm happy that we can play together with Korean pride. If my team asks about Kim's weaknesses, I'll answer that he has none."
Meanwhile, Park said he wants to give his local fans "pleasant mornings" while watching him play in the major league.
"When I was young, I started my days watching Park Chan Ho pitch and there are several South Koreans in the majors today. I want to make sure baseball fans here will have pleasant mornings watching us play," he said.
Park started playing baseball at a young age. His ability was noticed during his high school days in Sungnam High School in Seoul. He joined the Korean Baseball Organization (KBO) League in 2005 after he was selected by the LG Twins.
The baseball player was traded to the Nexen Heroes before he agreed to play abroad for the Twins.
"Clearly, MLB is a superior competition to the KBO, and it's where the best players in the world are playing," he said, as noted by Yonhap News Agency Thursday. "I can't predict how I am going to perform. I'll need to adjust and it will take time. My biggest goal is to be ready as quickly as possible and have a satisfying season. I know Minnesota has big expectations for me and I want to live up to them."
Other Korean players who are also in the MLB include Ryu Hyun Jin of the Los Angeles Dodgers, Choo Shin Soo of the Texas Rangers and Kang Jung Ho of the Pittsburgh Pirates.
© 2023 Korea Portal, All rights reserved. Do not reproduce without permission.