Matthew McConaughey To Divorce Wife? Camila Alves Dishes Out On What Goes On In Their Home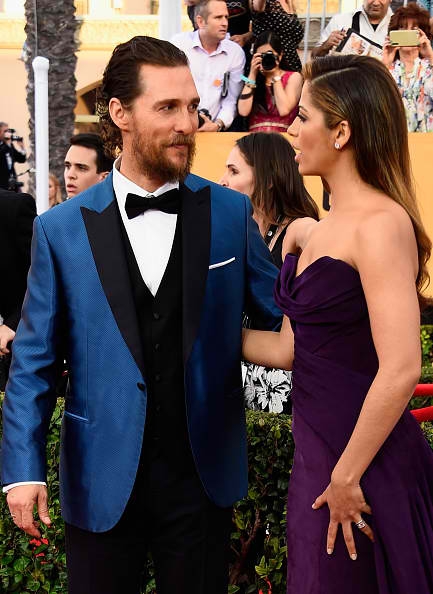 It has been rumored last year that Matthew McConaughey may purportedly be thinking of filing for divorce from his wife, Camila Alves.
According to a report, Matthew McConaughey was purportedly willing to risk $125 million for the divorce amid unresolved issues with his wife.
"He'd rather she focus on family life," an insider told OK! Magazine, as previously quoted by Inquisitr. "At this point, they have major problems to work through."
Divorce rumors were made worse when tabloids recounted the actor's interview about Alves purportedly dragging him to marry her.
"I had to get to the point where I saw it as more than just the thing to do," Matthew McConaughey told GQ, as quoted by Inquisitr.
"Some of it had to do with her putting it on me. It took her going, 'C'mon, Big Boy, Mr. Easygoing-We'll- Get-to-It-When-We-Get-to-It. Either s**t or get off the pot.' "
A representative for Matthew McConaughey debunked the claims that he and Camila Alves were planning to file for divorce.
"McConaughey] couldn't be more supportive of anything Camila does," a friend of the couple reportedly told Gossip Cop.
Amid their showbiz careers, it seems that Matthew McConaughey and his wife never fail to make time for their family.
In fact, Camila Alves dished out on an activity that keeps them busy at home as a family - crafting!
"We're doing construction in the house, so I don't have an office now," Alves reportedly told E! News. "I don't have a working space, so I'm really in the middle of the kitchen and all of it. We're laughing, because we're doing an arts and crafts project and I'm in the middle of all of it.
"I had my cat on top if it, by dog was on the other side, my daughter [Vida] was jumping in on other things helping out."
Camila Alves has been Matthew McConaughey's wife since 2012.
© 2023 Korea Portal, All rights reserved. Do not reproduce without permission.