President Obama Reportedly Calls For The Resettlement Of 'At Least' 10,000 Syrians In The U.S. Next Year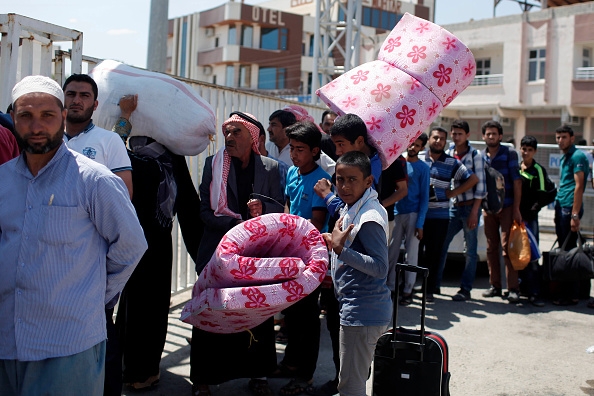 US President Barrack Obama has told his administration to increase the number of Syrian refugees for resettlement to 10,000. These people will be accepted in the country next year.
"One thing that the United States can do is to begin to admit more Syrian refugees into the United States, this year, the fiscal year that ends at the end of this month," says White House spokesman Josh Earnest during a press conference Thursday.
"The United States is on track to take in about 1,500 Syrian refugees. The president has directed his team to scale up that number, next year."
Earnest goes on, "He has informed his team that he would like them to accept, at least make preparations, to accept at least 10,000 Syrian refugees in the next fiscal year."
Al Jazeera states in an article published on Thursday that the US has been under a lot of pressure on its role in helping the European countries in catering Syrian refugees who are seeking refuge in the West due to chaos and war.
"The solution here is to meet the most urgent immediate needs of Syrian refugees, to make sure that we can provide basic medical care, basic shelter, basic food and water and even some other things, like internationally run schools in these refugee camps, to try to provide for the basic needs of those Syrians that have been forced from their homes," Earnest adds.
BBC also reported on Thursday that, since the conflict has started, the US has provided $4 billion in aid. Meanwhile, around 340,000 refugees have been admitted in Europe for this year alone.
On the other hand, Chancellor Angela Merkel says that Germany, which has already accepted around 450,000 refugees, is willing to admit 800,000 Syrian refugees. The United Kingdom Prime Minister also says they will accept 20,000 refugees.
© 2023 Korea Portal, All rights reserved. Do not reproduce without permission.