Former Olympic Weightlifting Champion Sa Jae Hyouk Receives 10-Year Suspension For Alleged Assault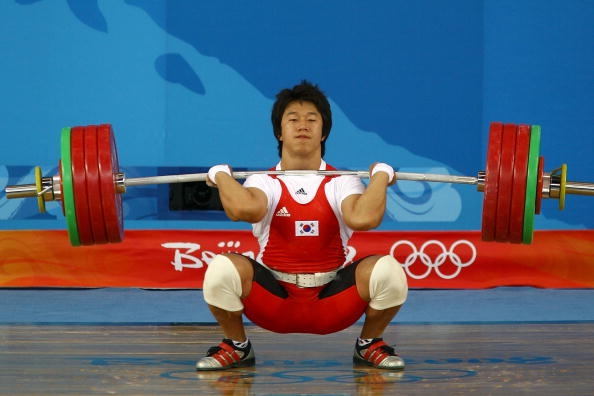 The Korea Weightlifting Federation (KWF) penalized former Olympic weightlifting champion, Sa Jae Hyouk, with a 10-year suspension for allegedly assaulting young athlete near a bar in Chuncheon City.
Economic Times noted Monday that the 21-year-old Hwang Woo Man sustained injuries after he was reportedly attacked by Sa on Thursday. The former will have to undergo medical treatment for six to recover from the injuries.
Daily Mail forecasted Monday that the 30-year-old former champion reportedly admitted the accusation against him when investigated by police authorities.
KWF said in a dispatch that they are "deeply sorry for causing a concern to the public" after the reported incident.
Weightlifting authorities handed down the ten-year suspension on Monday after a unanimous decision was made by the members of the committee.
"The decision was made quickly as it was such a grave incident and created a big stir," a KWF spokesman revealed.
The decade-long suspension can be regarded as the end of Sa's career in the industry. Reports have revealed that Sa is a gold medalist in the men's 77 kg class during the Beijing Olympics in 2008.
In 2012, Sa suffered an unfortunate injury after dislocating his elbow when he tried to defend his title at the 2012 London Summer Olympics.
Sa has been spending his time training in preparation for the upcoming 2016 Summer Olympics in Rio de Janeiro.
The South Korean weightlifter is given two weeks to make an appeal on the suspension.
Meanwhile, Hwang said he was allegedly hit by Sa during a night out in Chuncheon on December 31. Sa told the police that he met the young athlete to clarify some misunderstanding in the past when he "accidentally" hit Hwang.
However, the young athlete countered Sa did not show up to clear things up between them. Further reports have revealed that Sa visited Hwang at the hospital to apologize, but the former has not agreed to patch things up between them.
© 2022 Korea Portal, All rights reserved. Do not reproduce without permission.