63 Percent Of South Koreans Say Plastic Surgery For Pets Should Be Banned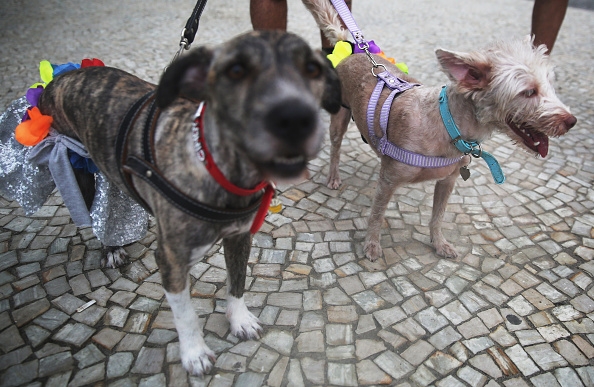 South Korea is the plastic surgery capital of the world, with 20% of the women choosing to have "some form of cosmetic work" done, according to the news outlet Next Shark.
Cosmetic surgery on dogs has become prevalent in the country as of late, a "trend" that is being met with disapproval.
"Plastic surgery for pets in the past were for medical reasons but the result also brought better looking dogs, so there is a growing customer base getting a plastic surgery for cosmetic reasons on their dogs," an unnamed veterinarian told the South Korean newspaper Chosun Ilbo.
Liposuction and Botox are examples of unnecessary surgery performed on dogs, according to Weird Asia News. These procedures reportedly are not legally considered animal abuse as the South Korean animals rights law only has specific limitations on neutering, cropping tails and altering ears.
A change in this law is to be expected as about 63% of South Koreans reportedly stated that plastic surgery for dogs should be illegal, according to a study conducted recently by South Korean veterinarians.
Plastic surgery for some breeds of dogs hasn't been completely unheard of. Some dogs have reportedly had to undergo surgery in order to reduce bacterial build-up and infection in skin folds or to alleviate breathing difficulties.
"If you had folds moved around in your skin we would call that plastic surgery. In the case of the dogs, it's a medical necessity," Dr. Ann E. Hohenhaus, a veterinarian at the Animal Medical Center in New York told CBS.
© 2023 Korea Portal, All rights reserved. Do not reproduce without permission.