Samsung Electronics' Latest Smart TV Model Receives "Best of Innovation" Award At Consumer Electronics Show Innovation Awards 2016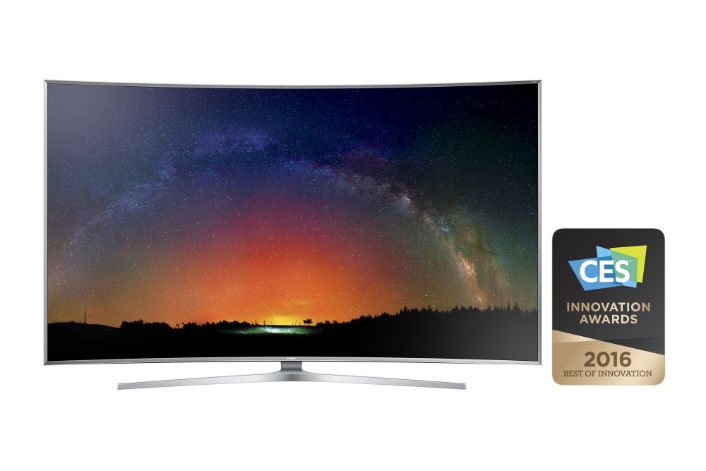 Samsung Electronics' latest Smart TV model received the award for "Best of Innovation" in the Accessible Tech category at the Consumer Electronics Show (CES) Innovation Awards 2016, the company announced Sunday.
The new Samsung Smart TV boasts an "amplify" function that improves that quality of the upper register and enhances high-frequency sounds, Korea Times reported Monday. It is also equipped with a "clear voice" function to provide better sound experience for consumers with poor hearing.
Samsung's Voice Guidance feature is also available in the new Smart TV model. This feature allows people to easily interact with the TV using voice commands. For instance, users can tell the TV to take note of upcoming programs as well as gather information on program titles.
"Designing a television that offers the best possible picture quality and is accessible for all our customers is something we aim to achieve with all our SUHD and Smart TV models," said John Ryu, Vice President of Visual Display Business at Samsung Electronics.
Ryu added, "We are proud to have our Smart TV recognized for offering best in class accessibility by the CES Innovation Awards. We will continue to introduce new ways that allow all consumers to enjoy the best TV viewing experience possible."
The award-winning Smart TVS will be revealed to the public in full at the forthcoming CES in Las Vegas on Jan. 5, 2016.
Korea IT Times wrote that the CES Innovation Awards is an annual gathering in which outstanding designs and engineering in consumer technology are recognized. The winning products will be presented at the Innovation Awards Showcase at the CES.
An official at Samsung Electronics said that the company did its best to provide an expanded access to TV for people with visual and hearing problems. In designing their new Smart TVs, the company worked in cooperation with international specialist organizations such as United Kingdom-based Royal National Institute of Blind.
© 2022 Korea Portal, All rights reserved. Do not reproduce without permission.