South Korea Named World's Biggest Arms Importer in 2014, With $7.3 Billion Worth of Purchases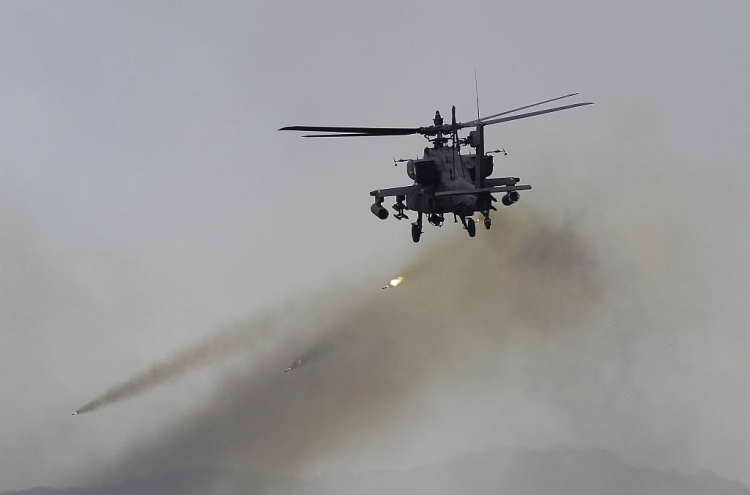 South Korea was dubbed the world's biggest arms buyer in 2014, a U.S. congressional study on global arms trade revealed.
The Korea Times reported Sunday the United States' Congressional Research Service has revealed its annual report which indicates that the South Korea government bought $7.8 billion worth of arms and defense equipment last year.
South Korea was followed by Iraq, which spent $7.3 billion on buying arms as the country builds up is military capability as a consequence of the withdrawal of American troops form the Middle Eastern state.
Brazil placed third with $6.5 billion in weapons expenditures.
Majority of Seoul's purchases came from the United States. Their transactions included the sale of "transport helicopters and related support, as well as advanced unmanned aerial surveillance vehicles," The New York Times noted.
The Stockhold International Peace Research Institute placed South Korea as the fourth-largest arms importer from 2010 to 2014. It was in third place in 2005 and 2009, accounting to six percent of the world's total weapons imports.
The Chosun Ilbo reported Wednesday the Defense Acquisition Program Administration explained that South Korea's ranking made a sharp rise this year due to the large amount of money used to buy expensive units such as F-35 fighter jets and a high-altitude drone called Global Hawk.
One F-35 fighter jet costs 7.34 trillion won while the Global Hawk costs 880 billion won.
The acquisition of F-35 fighter jets was part of South Korea's KF-X project, which was intended for the development of indigenous fighter jets by 2025.
The report also shows that the United States was the largest arms exporter with $36.2 billion in sales, an increase from 2013's $26.7 billion count. Russia followed in second place with $10.2 billion, Sweden in third with $5.5 billion, France in fourth with $4.4 billion and China in fifth with $2.2 billion.
© 2022 Korea Portal, All rights reserved. Do not reproduce without permission.