Blizzard Entertainment CEO Mike Morhaime Visits South Korea, Pledges Support for Country's eSports Industry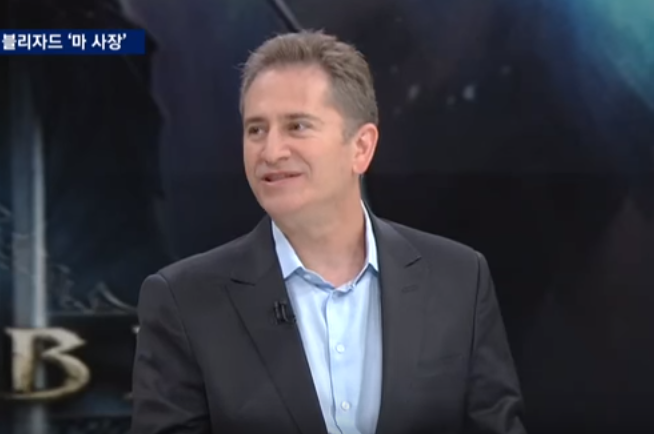 Blizzard Entertainment co-founder and CEO Mike Morhaime expressed his support to South Korea eSports market.
The Korea Times reported Thursday the CEO of one of the largest companies in the world was in South Korea from Dec. 15 to 22 where he met with partners in the eSports sector, including International eSports Association Chairman Jun Byung Hun, Korea eSports Association, South Korean game broadcasters OGN and AfreecaTV. Over the meeting the parties discussed the future of South Korea's eSports industry.
"I appreciate the gamers here for continuing to love Blizzard's games," Morhaime said. "Meeting with Korean game fans is always a special experience for me because eSports started in this country."
Although Morhaime has been to South Korea several times to meet with eSports enthusiasts, his recent visit is particularly special.
An official of Blizzard Entertainment Korea said, "The CEO's visit here can be interpreted as his particular interest in the Korean game market and the eSports industry."
ESports, otherwise known as electronic sports, is a term coined for competitive multiplayer online gaming participated in by professional gamers, Trefis noted Thursday. It is an organized gaming competition played large-scale and broadcasted worldwide. In some bigger tournaments such as the League of Legends world Championship and Evolution Championship Series, victors are rewarded with money prizes and trophies.
Due to eSports' expansive viewership, companies are able to utilize this as a unique avenue to interact with fans. According to Superdata Research, the eSports market is valued at $612 million and enjoys an audience of 134 million worldwide. The industry generates revenues through sponsorships, ticket and merchandise sales.
The Los Angeles Times reported Oct. 22, to boost its presence in the eSports sector, Activision Blizzard Inc. set up a new division that will focus on developments for eSports industry. The said division will be chaired by former ESPN and NFL Network Chief Executive Steve Bornstein.
Meanwhile, Blizzard is set to release a new online game titled "Overwatch" and the latest World of Warcraft expansion called "Legion" next year.
© 2022 Korea Portal, All rights reserved. Do not reproduce without permission.