South Korean Singer Sojin Produces Song For The Soundtrack Of Drama Series 'Reply 1988'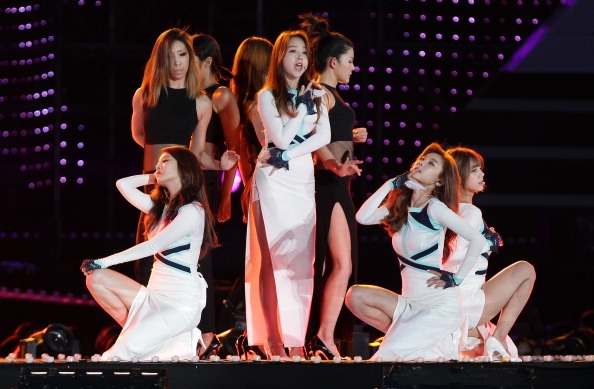 South Korean idol singer and member of Girl's Day Sojin had finished producing a song that will be used as the soundtrack of television drama series "Reply 1988." The girl group's agency revealed that Sojin is a huge fan of the Korean drama series, as reported by Korea Joongang Daily Saturday.
"Sojin was thrilled to be able to contribute to the soundtrack because she is a huge fan of the drama series," Dream Tea Entertainment said in a dispatch Thursday. "Sojin was very happy to sing a song for Hyeri's drama series."
The agency added that the 29-year-old singer had finished recording the song entitled "Everyday With You," which is a hit song of Deulgukhwa in 1985. Allkpop reported Wednesday that the song is slated to be released on Saturday, December26.
"Reply 1988" is a prequel of "Reply 1994." The popular drama series is set in 1980s and focuses on the life of neighbors and friends who are living in an old uptown area in Seoul, South Korea.
The drama series aired its pilot episode entitled "Hand In Hand" on November 6. Cast of the said drama series include Girl's Day member Lee Hyeri and South Korean actors Ryu Jun Yeol, Park Bo Gum, Go Kyung Pyo and Lee Dong Hwi.
Sojin's "Everyday With You" will be the eighth soundtrack of the drama series along with Sanulrim's "Youth," Jeon In Gwon's "Don't Worry Dear," Lee Moon Sae's "A Little Girl," Zoo's "Hyehwa-dong," Byun Jin Sub's "All I Have To Give You Is Love," Kang Susie's "Violet Fragrance," and Park Kwang Hyun's "Together."
"Reply 1988" airs every Fridays and Saturdays on MBC.
© 2023 Korea Portal, All rights reserved. Do not reproduce without permission.