Updated Details Of Arrangements To Reunite Families In North And South Korea Surface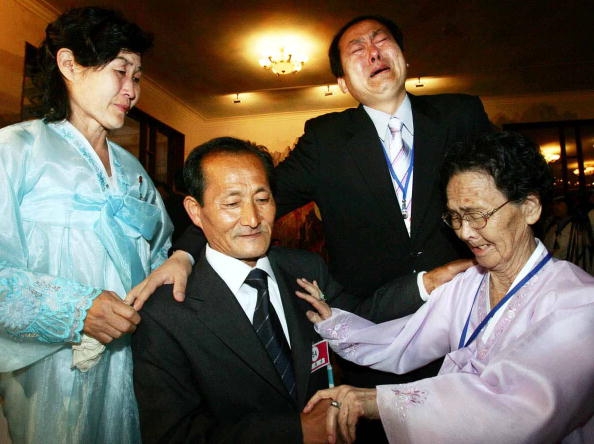 North and South Korea struck a deal earlier this month after tensions rose following a mine explosion that severely wounded two South Korean soldiers, according to the news outlet CBC.
Representatives from North and South Korea will now discuss holding the first reunions for families that were separated after the Korean War in more than 18 months, according to OC Register.
Red Cross officials from the countries will reportedly meet at the border village of Panmunjom to discuss arrangements. Discussions will reportedly start at 10 a.m. South Korean time, according to Yonhap News.
"Both Koreas will need to assure one another of the sincerity of their intention to improve relations," stated Hong Soon Jick, a senior fellow at the Hyundai Research Institute in Seoul.
"For now they've clearly moved out of a crisis phase."
These family reunions are very important as many Koreans are reportedly unable to communicate with their loved ones across the border because both governments ban the exchange of letters, phone calls or emails.
South Korean officials have reportedly called for holding reunions more frequently and expanding the number of people taking part in them. North Korea has reportedly rejected the idea as regular reunions could open the country to influence from South Korea and may even threaten the ruling party's power over its people.
Millions of Koreans were reportedly separated from their families during the 1950-53 war. About 22,000 people have reportedly been reunited temporarily through visits since 1985, but 66,000 South Koreans are still waiting to see their families, according to the Unification Ministry in Seoul.
© 2023 Korea Portal, All rights reserved. Do not reproduce without permission.