South Korean Group EXO Wins the Prestigious 'Artist Award' at the 42nd Korea Broadcasting Awards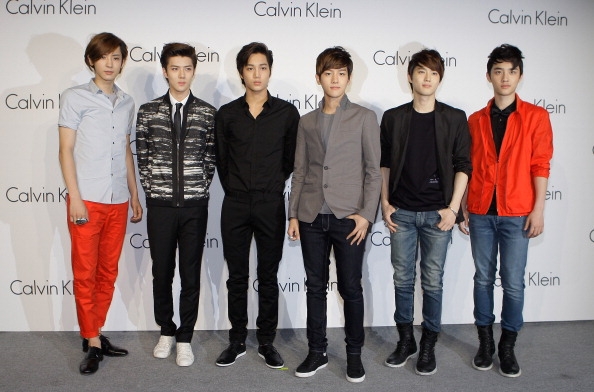 Korean boy band EXO has bagged the prestigious "Artist Award" at the 42nd edition of Korea Broadcasting Awards held at the MBC headquarters in Seoul, South Korea last Thursday.
The ceremony, established in 1975, recognizes personalities from all broadcasting stations in the entertainment industry under different categories. Toggle's Entertainment section reported on Thursday that the event aims to "inspire creative will and improve broadcast program production."
Suho, Park Chan Yeol and Byun Baek Hyun step up on the stage to receive their award on behalf of other members.
"We are sincerely so thankful to the Korea Broadcasting Prizes' for this huge award," Suho starts his speech.
"Lee Soo Man teacher, SM Family, our manager hyungs and staff, our parents, our EXO members, and our EXO-L fans who we love, we sincerely thank you."
He goes on, "And Korean broadcasting, specifically music show broadcasts, the PDs who work hard from dawn, writers and camera directors, and the staff, we want to share this prize with you all. Thank you. We will always be the hard-working K-pop stars EXO. Thank you!"
Meanwhile, MBC's long-running program 'Infinity Challenge' has dominated this year's Korea Broadcasting Awards. The variety show - now on its 11th year - has garnered the grand prize.
"All the judges voted unanimously for 'Infinity Challenge,'" Korea Broadcasting Awards reveals. "'Infinity Challenge' has opened a new door for variety shows, and they have continued to show innovative ideas with each episode, as well as contributing to the social change in our society."
According to an article by KPOP Fighting on Friday, 'Infinite Challenge' is the most watched variety show in Korea. It has broken the record, after winning the top prize after 16 years. The last time a variety show, MBC's 'Cheer On', won this award was in 1999.
© 2023 Korea Portal, All rights reserved. Do not reproduce without permission.