BTS Member RM Posts a Personal Update to Fans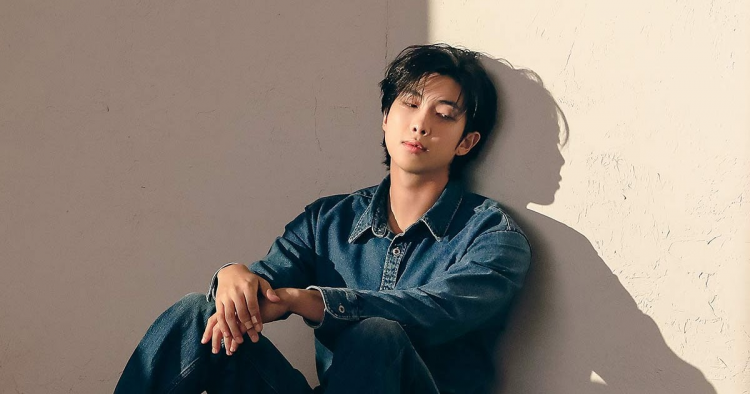 BTS Member RM recently update his WeVerse on what he has been up to lately in his personal life. He greeted fans who followed him around the world an expressed his current thoughts, interests and so on. A local media outlet translated his WeVerse post which says:
"Hello everyone.
It's been a while.
Are you doing alright?
I'm doing alright, in every single detailed aspect of life.
I've been putting forth the effort to ceaselessly live in the present.
These days, I'm discovering more about who I am.
Sometimes, there are words I want to say that endlessly spring up
but then I would soon forget them.
The ten-year mark since we came out into the world is in front of our noses.
How are you guys?
Will you be okay?
Sometimes,
no, actually, I'm often curious.
About your regards, thoughts, sadness, hope and despair, what you believe in now, what you want to believe in, what you are chasing.
Whether you're feeling the season well or not.
Just as I said several times before, it's getting harder and harder to open my mouth (to say something).
I'm not too sure
I just believe that I'm learning about the value of silence
as I become an adult.
There are times when a lot of things are sad but turn happy.
There are times when I'm happy and then turn endlessly sad.
There are times I get embarrassed while watching videos of what I said before.
There are things that I hardly remember, that have become faint that make me feel sad, empty, and strange.
Sometimes I'm confident and then I'm not.
I guess I just want to be like this.
To be honest, I am curious and a bit scared about what it'll be like when I go and come back.
Time flies and everything changes.
I will change too.
I don't want to irresponsibly ask and beg for everyone's love.
Rather than wandering in search of love,
If I put forth the effort to become the manifestation of love,
I believe that love will naturally come.
It's almost our tenth anniversary.
It's sad that there are things that become more difficult with time, as dust begins to build over our hearts.
But in a sense, I guess that is the weight of our hearts.
It also means that's how much we shared together.
I'll be thankful for the small things in daily life,
Reminiscing what was part of me.
As always,
I'll be fine.
Will be PP (Past Participle) - *English grammar used in forming perfect and passive tenses. RM wants to say "He has been doing well, is well, and will be well."
You probably have had many times of difficulty,
It may have been painful,
but please be well.
I'll be curious from time to time, often.
I guess my writing and letter
is a way for me to express my love for you all
depending on the time.
Just as I am now.
Be careful of the rain! and be careful of the flu!
I'll come by again
when you're about to forget.
Be healthy!"
RM, also known as Kim Namjoon, is a member of the South Korean boy band BTS. Born on September 12, 1994, in Ilsan, Gyeonggi Province, South Korea, he is the leader and main rapper of the group. He is also a songwriter and producer, having contributed to the majority of BTS's songs.
RM began his musical career as an underground rapper under the name Runch Randa. He was discovered by BTS's label, Big Hit Entertainment, and joined the group in 2010 as the first member. BTS debuted in 2013 and quickly gained popularity in Korea and internationally.
© 2023 Korea Portal, All rights reserved. Do not reproduce without permission.