Korean Comedian Park Na-Rae Releases Statement Over Past Sexual Harassment Controversy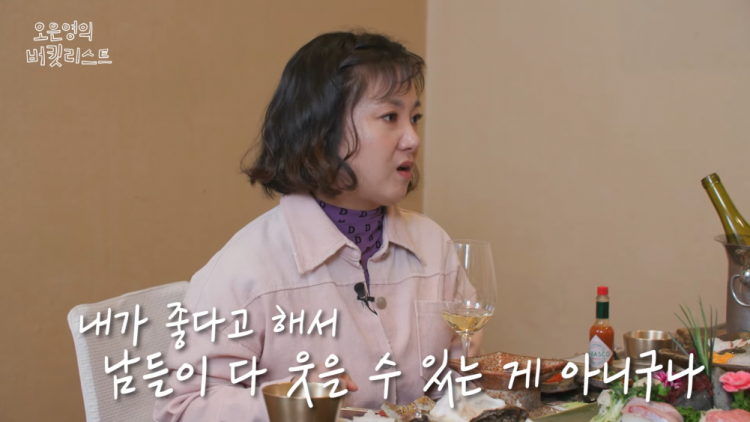 Korean Comedian Park Na-Rae recently discussed about but the past sexual harassment controversy sje was involved in and since then has self-reflected on her actions. This was confirmed in her recent appearance in Dr. Oh Eun Yeoung's YouTube show Oh Eunyeong's Bucketlist on May 4.
"I came to understand that I can't just work hard and that not everyone will laugh at the things I like. I came to realize a lot, I shouldn't have done what I did if even one person was uncomfortable about it." And also said that "Even now, I have the attitude that I am still learning."
Park Na-rae is a popular South Korean comedian, MC, and television personality. She was born on February 23, 1985, in Busan, South Korea. She first gained recognition as a comedian in the mid-2010s, appearing on various comedy shows and variety programs.
Park Na-rae's humor is known for its wit, sharpness, and relatability. She often incorporates personal anecdotes into her routines, drawing on her experiences growing up in a working-class family in Busan. Her humor has resonated with audiences, earning her numerous fans and accolades.
In addition to her comedy work, Park Na-rae has also made a name for herself as a television personality and MC. She has hosted several popular variety shows, including "I Live Alone" and "Comedy Big League." She has also appeared as a guest on many other shows, showcasing her versatility and humor.
Park Na-rae has received multiple awards for her work in comedy, including the Best Comedian award at the KBS Entertainment Awards in 2016 and 2018. She has also been recognized for her contributions to Korean culture, receiving the Presidential Commendation at the 2020 Korean Popular Culture and Arts Awards.
© 2023 Korea Portal, All rights reserved. Do not reproduce without permission.