Military Food Now On A Worldwide Spotlight Thanks To BTS Member J-Hope's Enlistment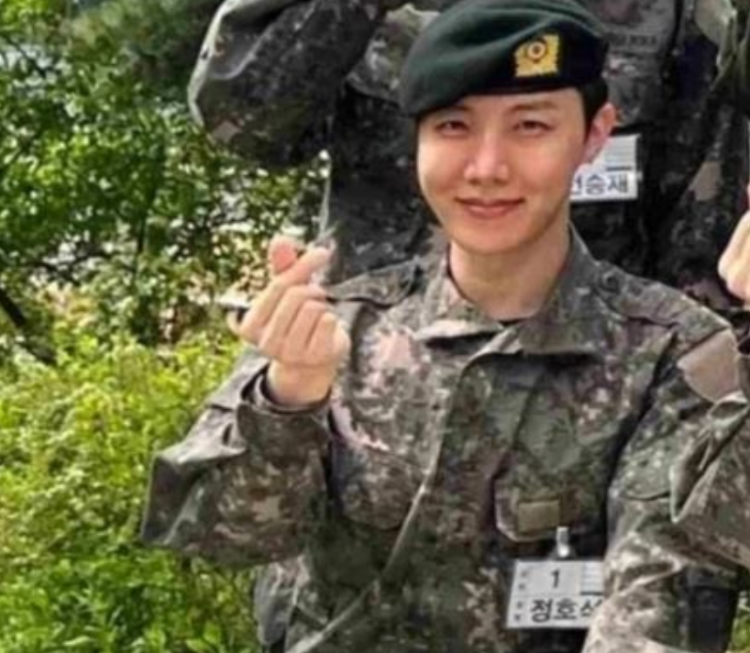 Ever since J-Hope has begun his military enlistment on April 18 at the 36th Army Recruit Training Center, Korean food has become a trending topic worldwide especially on social media.
Since fans are not allowed to attend his anticipated enlistment ceremony, they decided to express their support by putting large advertisements on buses. This recent event has skyrocketed the global interest for things related to Korean military service, especially in the case of soldiers' diets. Fans of the BTS wished that J-Hope will have good food and during health during his military service.
Since his enlistment, multiple social media accounts were created to educate and introduce people diet information through the national military communication service app THE CAMP. A translated tweet revealed J-Hope's dinner on April 18 which consist of rice, soft tofu stew, stir-fried pumpkin beef, sweet and sour pollack, seasoned seaweed flakes, and cabbage kimchi.
Last month, a picture of J-Hope was recently posted on March 25 sitting in a cafeteria with a tray of food which was trending and started discussion over social media.
J-Hope, whose real name is Jung Hoseok, is a South Korean rapper, dancer, and songwriter. He was born on February 18, 1994, in Gwangju, South Korea.
He joined BTS in 2013 and has been an integral part of the group ever since. In the group, J-Hope is the main dancer and is known for his energetic and charismatic performances on stage. He is also a rapper and has contributed to the group's songs with his unique flow and lyrical style.
Aside from his work with BTS, J-Hope has also released solo music. In 2018, he released his debut mixtape, "Hope World," which was well-received by both fans and critics.
© 2023 Korea Portal, All rights reserved. Do not reproduce without permission.