The Difference of Kimbap and Onigiri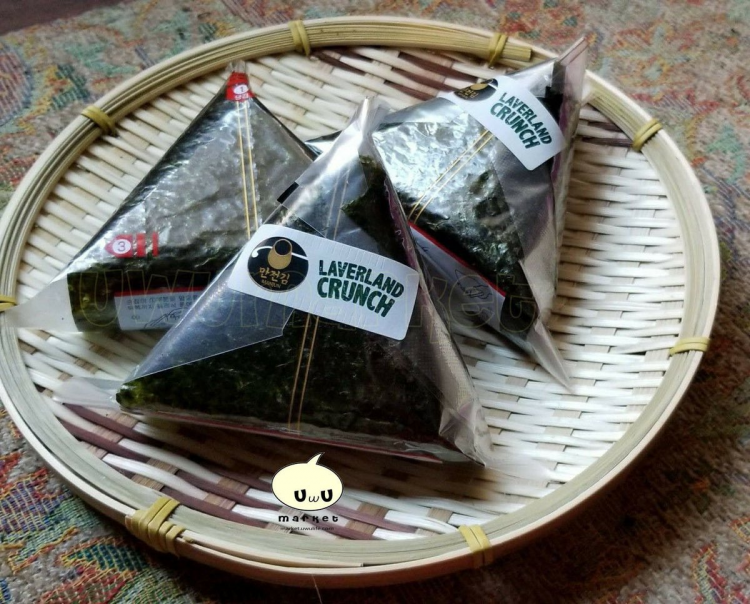 Kimbap and Onigiri are two popular snacks that originate from Korea and Japan respectively. While both snacks are made with rice as the main ingredient, they differ in many ways, including their shape, fillings, and the way they are prepared.
Kimbap is a Korean snack that is made by rolling cooked rice, vegetables, and meat in seaweed. The fillings can vary, but commonly include ingredients such as cucumber, carrot, egg, ham, and spinach. Kimbap is typically cut into bite-size pieces and served with soy sauce and pickled vegetables. One of the distinct characteristics of Kimbap is its cylindrical shape, which is achieved by using a bamboo mat during the rolling process. Kimbap is often eaten as a light meal or as a snack, and it is a popular food for picnics and outdoor activities.
Onigiri, on the other hand, is a Japanese snack that is made by molding cooked rice into a triangular or oval shape, often with a filling in the middle. The fillings for Onigiri can vary widely, from simple ingredients such as pickled plum or salted salmon, to more complex ones such as tuna mayonnaise or shrimp tempura. Onigiri is often wrapped in a piece of seaweed, which not only adds flavor but also makes it easier to hold. Unlike Kimbap, Onigiri is not rolled and does not require a bamboo mat. Onigiri is a popular snack in Japan and is often eaten on the go or as a quick meal.
While both Kimbap and Onigiri are made with rice, they differ in their shape, filling, and preparation. Kimbap is a cylindrical-shaped snack that is filled with various ingredients, while Onigiri is a triangular or oval-shaped snack with a filling in the middle. Kimbap requires a bamboo mat for rolling, while Onigiri can be molded by hand. Both snacks are delicious and popular in their respective countries, and are enjoyed by people all around the world.
© 2023 Korea Portal, All rights reserved. Do not reproduce without permission.