Actors Lim Ji Yeon and Lee Do Hyun Spotted Having A Restaurant Date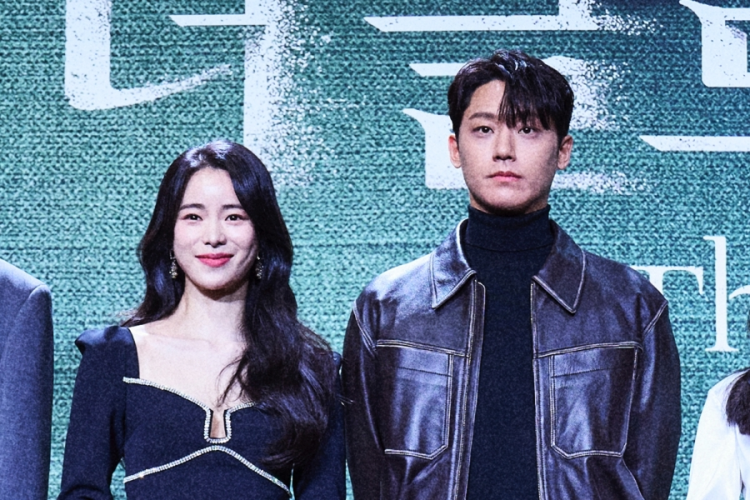 A recent May 2 report has confirmed that actors Lim Ji Yeon and Lee Do Hyun were spotted in a restaurant in Gangneung. They are confirmed to be dating since March.
The owner of the restaurant recognized the two actors from The Glory and immediately asked for their autographs. "The Glory' actors Lim Ji Yeon and Lee Do Hyun visited us. They're a good-looking pair that's really cool and beautiful. Lee Do Hyun's voice was super cool, and Lim Ji Yeon's eyes were really pretty. Today, we sold out our dumplings, so they couldn't eat them. They only got to try our other food, but if they come again, we'll cook them up deliciously." The owner stated.
Lee Do Hyun and Li Ji Yeon respectively wrote "To Nasangmyung Chodang Soondubu. I ate well!!! A tasty restaurant," and "Nasangmyung Chodang Soondubu. May 2023."
Lim Ji Yeon is a South Korean actress who has made a name for herself in the Korean entertainment industry. She was born on June 23, 1990, in Gwangju, South Korea, and she studied at Konkuk University, where she majored in theater and film.
Lim Ji Yeon began her acting career in 2014, when she made her debut in the film "Obsessed". Her performance in the movie received critical acclaim, and she was nominated for several awards, including Best New Actress at the Grand Bell Awards and Blue Dragon Film Awards.
Lee Do Hyun is a rising actor in the Korean entertainment industry who has gained recognition for his impressive performances in both television dramas and films. He was born on April 11, 1995, in Busan, South Korea.
Lee Do Hyun began his acting career in 2017 with a minor role in the drama series "Prison Playbook". However, he gained wider attention for his performance in the 2018 drama series "Thirty But Seventeen", where he played the younger version of the male lead. His performance was well-received by both audiences and critics, and he was praised for his ability to convey emotion and depth in his acting.
Since then, Lee Do Hyun has appeared in several other popular dramas, including "Clean with Passion for Now" and "Hotel Del Luna". He has also gained recognition for his roles in films such as "A Resistance" and "Sweet and Sour".
© 2023 Korea Portal, All rights reserved. Do not reproduce without permission.