How to Spice Up Your Fries Korean Style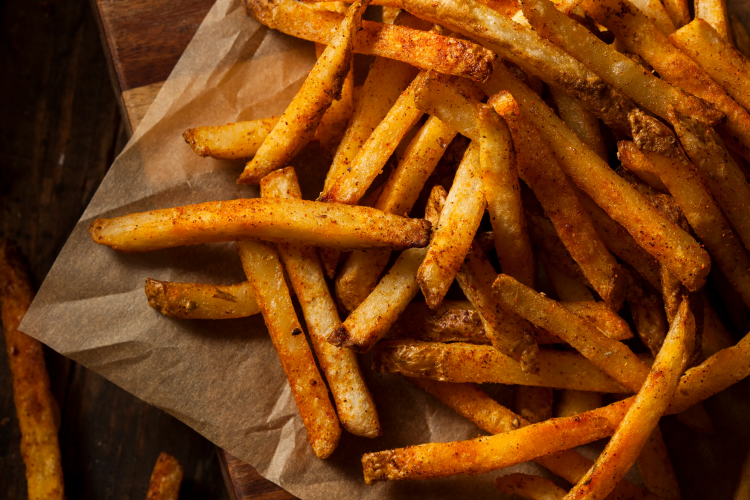 Fries are a classic snack food that most of us love to indulge in. But sometimes, the standard ketchup or mayonnaise dip can get a little boring. So, why not switch things up and try a Korean twist on your fries? Here are some tips on how to spice up your fries Korean style.

Kimchi Fries
Start with a base of crispy fries and top them with a generous helping of kimchi. Kimchi is a Korean dish made of fermented vegetables, usually cabbage or radish. The tangy, spicy flavors of the kimchi pair perfectly with the savory taste of the fries. You can add some cheese and sour cream on top for a little extra creaminess.

Bulgogi Fries
Bulgogi is a Korean dish made of marinated beef, and it is delicious when paired with fries. You can either top your fries with bulgogi beef or use it as a dipping sauce. To make the bulgogi dipping sauce, mix soy sauce, sugar, sesame oil, garlic, and green onions in a bowl. It's an excellent option for those who prefer a savory dipping sauce.

Tteokbokki Fries
Tteokbokki is a popular Korean snack made of rice cakes and a spicy chili sauce. You can make a tteokbokki sauce by mixing gochujang (a Korean chili paste), soy sauce, sugar, garlic, and sesame oil. Drizzle the sauce over your fries and add some sliced scallions on top for an extra crunch.

Sweet Potato Fries with Honey Butter
Sweet potato fries are a healthy alternative to regular fries, and they taste great with a sweet twist. Melt butter and honey together in a saucepan and drizzle it over your sweet potato fries. Add some cinnamon on top for a warm, comforting flavor.

Spicing up your fries Korean style is an excellent way to switch up your snacking game. These unique flavor combinations will satisfy your taste buds and add a little variety to your diet. So, next time you're craving some fries, try one of these Korean-inspired recipes and enjoy!
© 2023 Korea Portal, All rights reserved. Do not reproduce without permission.