You Got To Love Korean Ramen!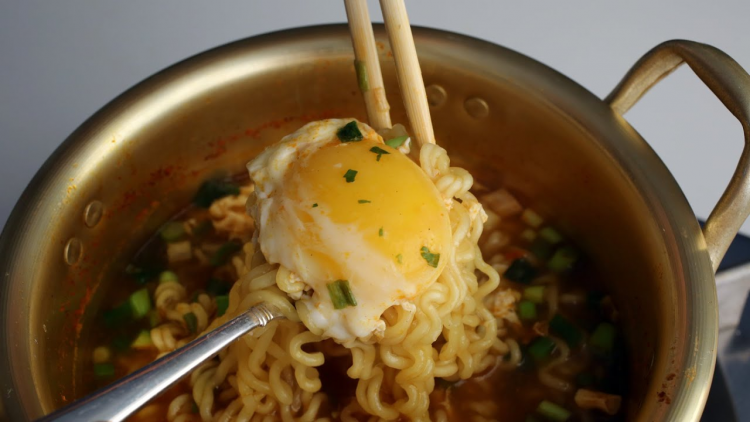 Korean ramen, also known as ramyeon, is a popular type of instant noodles in South Korea. It is a staple food for many Koreans and is enjoyed by people of all ages. Korean ramen has become increasingly popular around the world due to its delicious taste, convenience, and affordable price.
It comes in a variety of flavors, ranging from classic flavors such as spicy chicken and beef to more unique flavors such as cheese and seafood. The noodles are typically served in a hot broth, with various ingredients such as vegetables, meat, and eggs added to enhance the flavor.
One of the unique characteristics of Korean ramen is the spicy flavor. Many Korean ramen brands offer spicy versions of their noodles, which are enjoyed by those who love a bit of heat in their food. The spiciness is usually derived from a combination of chili powder, chili oil, and other spices.
In addition to its delicious taste, Korean ramen is also very convenient. The noodles are usually sold in a small package that can be easily cooked in just a few minutes. This makes it a popular choice for busy individuals who don't have time to prepare a full meal.
Korean ramen has also become a popular food trend in recent years, with many people sharing their own unique recipes and ways of enjoying the noodles on social media platforms such as Instagram and TikTok.
Korean ramen is a delicious and convenient food that has become a beloved staple in Korean cuisine. Its popularity around the world is a testament to its delicious taste and versatility in terms of flavor and ingredients. Go ahead and try it today!
© 2023 Korea Portal, All rights reserved. Do not reproduce without permission.