Ahn Hyo Seop Discusses About Returning For 'Doctor Romantic 3', Shares his Thoughts About the Series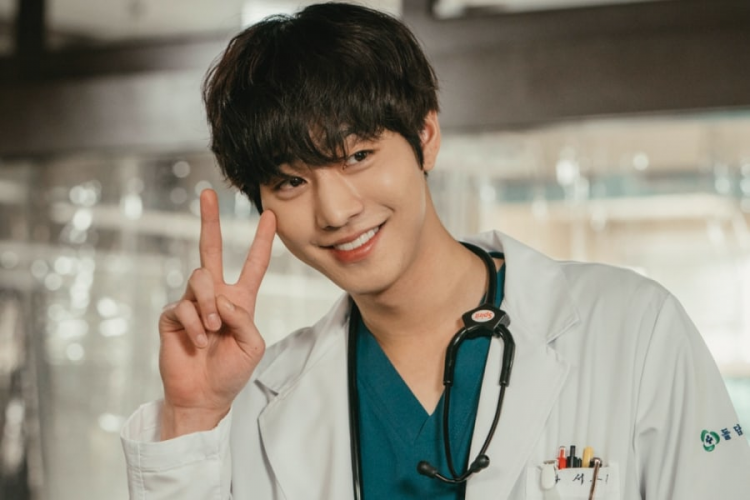 Actor Ahn Hyo Seop recently discussed his thoughts on the upcoming third season of the drama Dr. Romantic.
This popular drama series is centered on the stories of realistic doctors, fulfilling their duties at a rundown countryside hospital. Aside from Ahn Hyo Seop, cast members Han Suk Kyu, Lee Sung Kyung, Kim Min Jae, So Ju Yeon, Jin Kyung, Im Won Hee, Byun Woo Min, and Jung Ji Ahn will also be reprising their roles for the upcoming new season slated to premiere on April 28, 10pm KST.
Ahn Hyo Seop expressed his thoughts during the shoot of Doctor Romantic 3 saying "I think I was busy greeting all the faces I was happy to see again. Because it was Doldam Hospital, I think I was able to quickly get back into the mindset of Woo Jin's life, which my body and mind remembered."
His expectations for the third season were "It all started with something someone said lightheartedly around the time Season 2 was ending. I remember that back then, the entire cast and crew came together in declaring, 'Let's return to Doldam at some point in the future, no matter what.' I, too, always thought to myself, 'Someday.' The reason I decided to join Season 3 was simple. Because I wanted to, because it made me happy."
He also shared this thoughts as to why the show is well-loved by many saying, "First, I think the realistic human stories that 'Dr. Romantic' tells and the messages it throws out into the world give us food for thought regarding the direction of our own lives-what we ought to consider important in life, and why we need to keep living that way. I think it was the firm and unanimous determination of the entire 'Dr. Romantic' team, including the director, writer, cast, and crew. "
In regards to his character, the genius surgeon Seo Woo Jin, he expressed, "The way Woo Jin views the world has changed," said Ahn Hyo Seop. "You'll be able to see a Woo Jin who's become more mature and solid on the inside, whose perspective on life has broadened. All the characters have transformed after each choosing their own paths. I hope you'll look forward to seeing their journey of growth as they diligently live their lives 'in the now' while following the paths they've chosen."
© 2023 Korea Portal, All rights reserved. Do not reproduce without permission.