Grab a Snack of Fluffy White Bread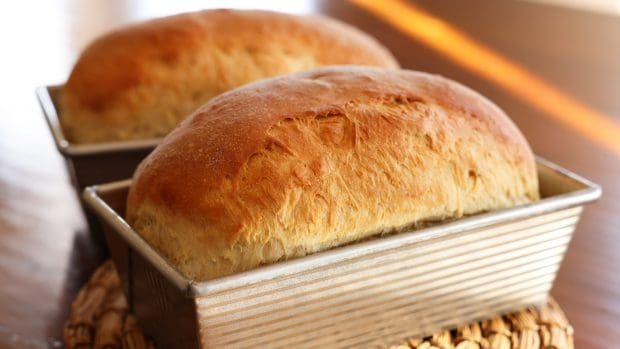 Bread or Ppang in Korea, is a popular snack to have and they go well with any spread or meal to go along with it.
Ppang is like a moist sponge and this is the kind of bread that Koreans would like to have. In fact, during the Coronavirus pandemic, making Ppang is one of the great hobbies or activities to try out while staying at home.
When making these at home, one of the concerns is killing your yeast with heat. You don't need to worry about this as adding cold milk into your mixture will keep the hot butter lukewarm. As we went through this recipe ourselves, we do agree that using unbleached all purpose flour makes a huge difference and using less sugar is highly recommended.
When you are about to bake the dough, be sure to preheat the oven at about 350 degrees and bake it for around 25 to 30 minutes. We recommended that it shouldn't go past this window. But if you want the outside layer to be a little crispy, then adding like 2-3 minutes should work.
We hope you enjoy this bread recipe. We still have many recipe recommendations to share in the next couple of weeks.
© 2023 Korea Portal, All rights reserved. Do not reproduce without permission.