BTS Member RM Reported to Have Proposed Changes in HYBE's Company Policy Concerning NFTs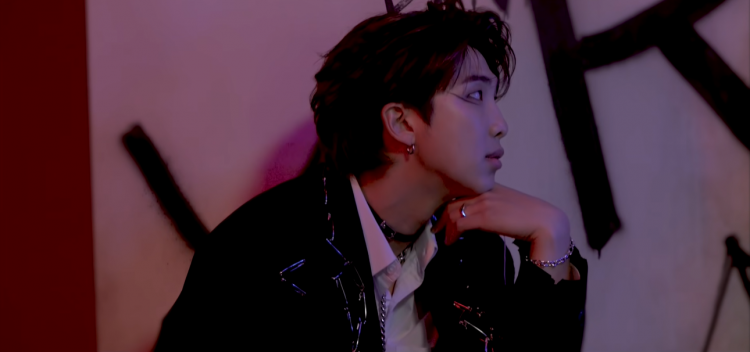 After the low performance, returns, and criticism in relation to the NFT platform Momentica, HYBE's NFT business, reports have said that BTS member RM presented a Powerpoint Presentation to the company's executives in change the company's policies in relation to NFTs. It was received favorably from the executives. Even previously, the ARMY (the BTS fandom) have majorly opposed this NFT business created by HYBE and Dunanmu, which formed the joint venture Levels.
Momentica is a platform that trades virtual assets that can restrict transactions from the users at any time and blocks screen capture at the source. Both idols and cypto fans did not like this as it adheres to a centrally controlled operating policy.
On January 23, a total for 1231 digital cards made NFTs in Momentica based on LE SSERAFIM's 2nd mini album 'ANTIFRAGILE' were released. In the end, only 40 to 60 video takes were sold.
BTS Member RM's latest song Wild Flower hit a milestone on its debut as it lands #1 in YouTube's music video chart. The music video of the title track for this solo album Indigo immediately ranked #1 in the charts with 23.8 million views.
On its first appearance on the video platform's global top song cart, it ranked No. 7 with 26.3 million views. RM is currently at rank no. 62 on YouTube's Top Artist chart. This is RM's first entry in the said chart.
A video that was recently uploaded takes us behind the scenes in the making of the music video Wild Flower. The song is performed by BTS member RM, featuring Youjeen. The song tells us about longing for the past but hoping for the future.
Although busy with the release of his upcoming solo album, RM recently promoted fellow HYBE artists on his personal Instagram account, specifically LE SSERAFIM, NewJeans TXT, ENHYPEN, Seventeen, and fromis_9.
Previously, he has been constantly teasing his album Indigo and many fans are looking forward to the release since his last solo release album was his 2nd mixtape 'Mono' released in 2018. The message teasers were "The last archive of my twenties," and "From the colors of nature, human, etc.,"
During MAMA 2022, the Artist of the Year was given to BTS. The popular K-pop group also won Best Male Group, MAMA Platinum, Yogibo Artist of the Year, Yogibo Worldwide Icon of the Year, and Yogibo Album of the Year for their album "Proof." BTS Member J-Hope also won an award for Most Popular Male Artist and Bibigo Culture & Style.
© 2023 Korea Portal, All rights reserved. Do not reproduce without permission.