BTS Member Jin Releases Military Photo and Video Updates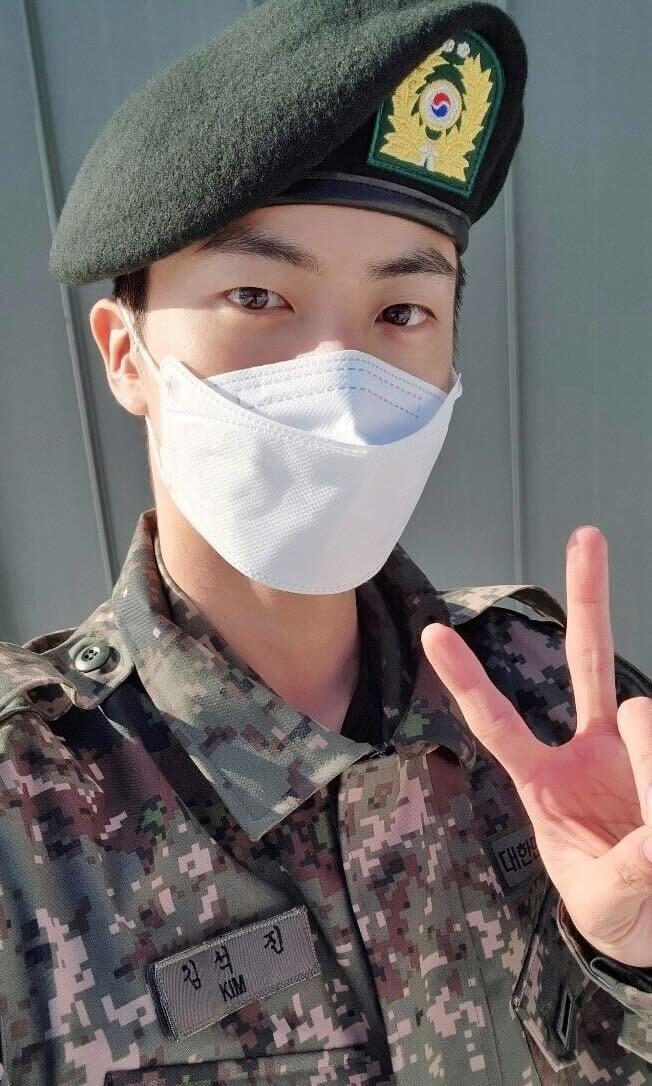 As of press time, BTS member Jin already completed his 5-week basic training at the 5th Infantry Division recruit training center. Recent report also confirms that he has attended his completion ceremony.
The oldest BTS member did not hesitate to share updates on his mandatory military duties as he shared pictures on his official Weverse account.
He also shared this message to his fans: "I'm enjoying spending my time here. I'm posting photos after receiving photos from the military. ARMY, I hope you'll always be happy and take care."
Previously, Jin's solo song The Astronaut is the fastest solo song to reach the 100 million stream milestone on the popular music streaming platform, Spotify. The song was able to reach that number in just 72 days.
Aside from this, Jin also holds the current record of the biggest Korean solo song debut of more than 5 million streams. The Astronaut is a gift for all the Army who before he gets enlisted in the military. He said that his solo album will be released once he is done with his mandatory military service. It was co-composed, written, and produced by popular international band Coldplay.
On the day of Jin's enlistment, Kim Sung Hyun, the creative director of HYBE posted a black and white video of Jin getting his buzz cut.
In a latest report, a group of six black caravans arrived at the ROK army's new recruit training center in Yeoncheon, Gyeonggi Province.
It was said that all the members of BTS were riding the six black caravans. This includes its oldest member, Jin. Around 50 fans showed up on the location. Jin requested previously that the fans should respect the civilians as well as their families on the day of the enlisting. He recommended that fans stay at home that seeing him off.
Jin did not hold a ceremony or special event on this day as he remained on his vehicle as it entered into the training center.
© 2023 Korea Portal, All rights reserved. Do not reproduce without permission.