Creative Director of HYBE Posts Video of BTS Member Jin Shaving His Hair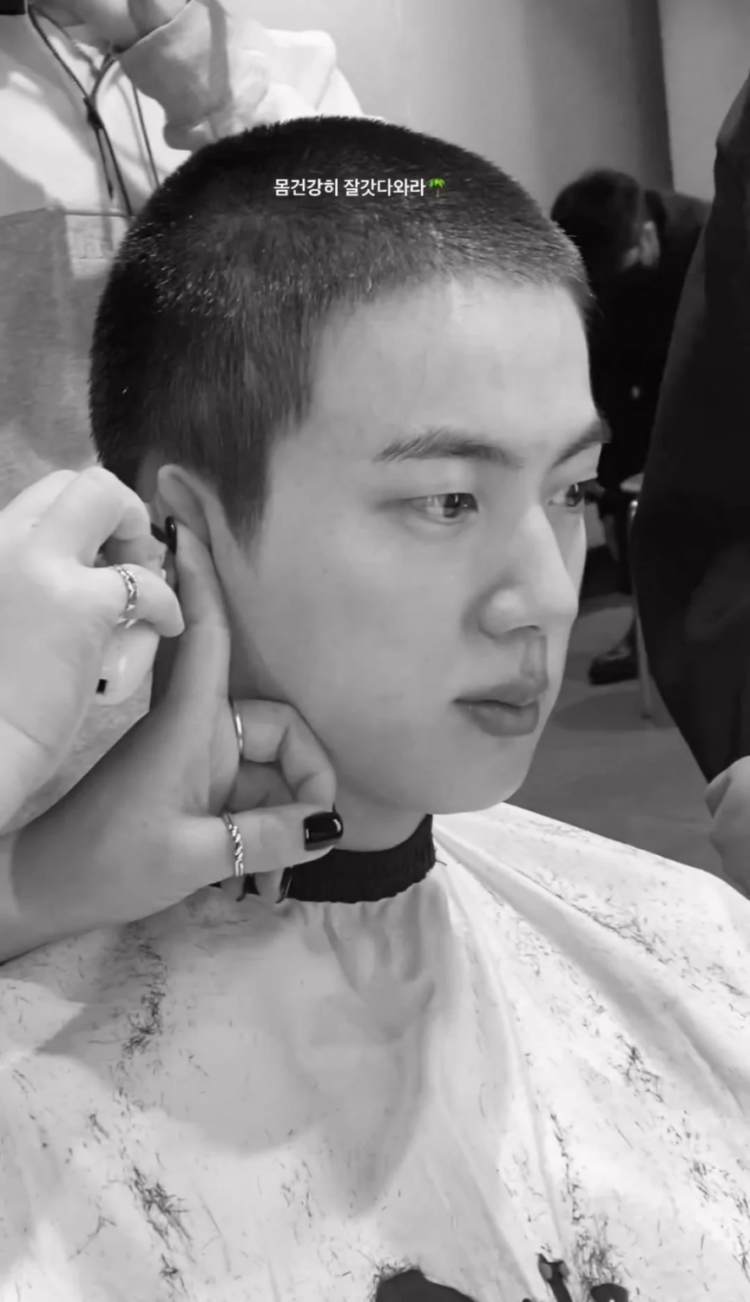 Yesterday, December 13 was the enlistment day for the eldest member of BTS, Jin.
Just two days ago before he went into the military training ground, Jin posted a photo of his new buzz cut and expressed that his hair is cuter than he thought.
On the day of Jin's enlistment, Kim Sung Hyun, the creative director of HYBE posted a black and white video of Jin getting his buzz cut.
In a latest report, a group of six black caravans arrived at the ROK army's new recruit training center in Yeoncheon, Gyeonggi Province.
It was said that all the members of BTS were riding the six black caravans. This includes its oldest member, Jin. Around 50 fans showed up on the location. Jin requested previously that the fans should respect the civilians as well as their families on the day of the enlisting. He recommended that fans stay at home that seeing him off.
Jin did not hold a ceremony or special event on this day as he remained on his vehicle as it entered into the training center.
© 2023 Korea Portal, All rights reserved. Do not reproduce without permission.