Red Velvet Gets 1st Music Show Win on 'Show Champion' for Song, 'Birthday'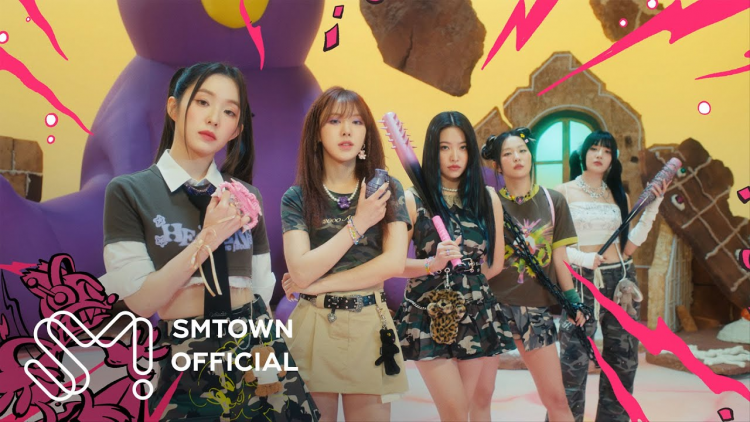 For their first time ever, the popular K-pop girl group Red Velvet got a music show win for their latest song, "Birthday" on MBC's Show Champion. This is their 82nd win overall in their career so far.
While the song was ranked No. 1, the other nominees who for the "Champion Song" category for the week of December 7 were the following: ITZY's "Cheshire", KARA's "When I Love", BTS RM's "Wild Flower (with youjeen)", and Lim Young Woong's "Polaroid".
The popular girl group Red Velvet uploaded a new music video for its song "Birthday" last month. It is also the title song of the group's new mini album titled "The ReVe Festival 2022 - Birthday."
The music video features a quirky fantasy-infused theme as the Red Velvet girls fight their way past video-game "bosses" in order to get to the final party.
Red Velvet is a five-member K-pop girl group formed and managed by SM Entertainment. The group composes of the following members: Irene, Seulgi, Wendy, Joy, and Yeri.
The group officially made its debut on August 1, 2014 with its single "Happiness." Upon their debut single, they were still a four-member group and was added with Yeri in March 2015. Their first mini-album Ice Cream Cake was a huge suggest which echoed until present. Their songs have made it to the top of popular K-pop music charts like "Happiness," "Ice Cream Cake," "Dumb Dumb," "One of These Nights," "Russian Roulette," "Rookie," "Peek-a-Boo," "Bad Boy," "RBB (Really Bad Boy), "Zimzalabim," "Umpah Umpah," "Psycho," "Queendom," and "Feel My Rhythm."
© 2023 Korea Portal, All rights reserved. Do not reproduce without permission.