SBS Production Team Member Is Surprised at BTS' Global Popularity After Unexpected Interview In Qatar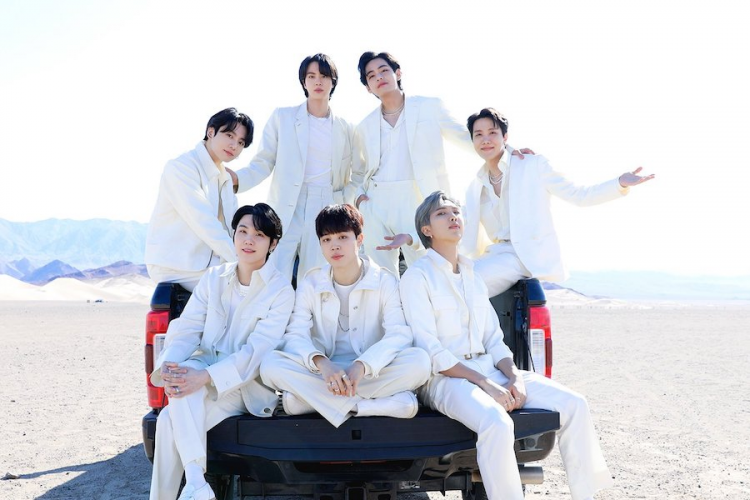 BTS continues to become popular among many generations of K-pop fans around the world. Recently, an SBS production team member was eating at Qatar restaurant when this unexpected event made him realize how popular the K-pop boyband group is.
The story was shared in a post in an online community forum and explained the situation of an uploaded video stating, "A [SBS] production team member was eating, when a restaurant worker, who didn't know [she] was talking to a Korean broadcast team, asked them if they were Korean. They then talked about BTS, and she asked them if they know Jungkook is currently in Qatar. The production team member then asked if BTS is popular in Qatar, to which the worker stated that BTS is no joke."
The user also included screenshots in their post revealing how surprised the SBS production member was on BTS' influence and worldwide popularity.
In a previous report, BTS member Jungkook was trending in social media as it was confirmed that he will be releasing a song for the upcoming FIFA World Cup 2022. He also confirmed to perform in the event's opening ceremony.
'I LOVE YOU JUNGKOOK' was trending worldwide on Twitter as well as 'PROUD OF JUNGKOOK' and just 'JUNGKOOK'.
BTS Member Jungkook was was spotted at the Gimpo Business Aviation Center in Seoul on the morning of October 24. He is leaving for Qatar to promote the 2022 World Cup. Despite his busy schedule, Jungkook never failed to show his casual charms greeting reporters as he was on the way to his flight.
The 2022 FIFA World Cup will be happening from November 20 to December 18 2022 in Qatar. 32 teams from different parts of the world have confirmed to join in the competition and will be held in 8 venues in 5 host cities.
© 2023 Korea Portal, All rights reserved. Do not reproduce without permission.