Social Media Went Wild After Jungkook Confirms New Song Release for FIFA World Cup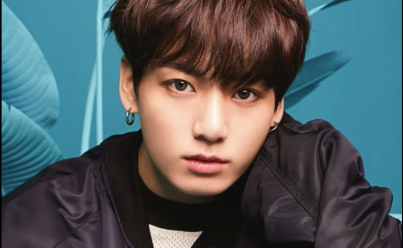 BTS member Jungkook was trending in social media recently as it was confirmed that he will be releasing a song for the upcoming FIFA World Cup 2022. He is also confirmed to perform in the event's opening ceremony which will happen this month.
'I LOVE YOU JUNGKOOK' was trending worldwide on Twitter as well as 'PROUD OF JUNGKOOK' and just 'JUNGKOOK'.
BTS Member Jungkook was was spotted at the Gimpo Business Aviation Center in Seoul on the morning of October 24. He is leaving for Qatar to promote the 2022 World Cup. Despite his busy schedule, Jungkook never failed to show his casual charms greeting reporters as he was on the way to his flight.
The 2022 FIFA World Cup will be happening from November 20 to December 18 2022 in Qatar. 32 teams from different parts of the world have confirmed to join in the competition and will be held in 8 venues in 5 host cities.
BTS was a talk of the town after it was confirmed that the group's members will be enlisted for military service. Korean music and talent company HYBE has officially announced that the first member to be enlisted is Jin who is the eldest member of the popular 7-member boy group.
Defense Minister Lee Jong-sup and Culture Minister Park Go Gyun said in a statement previously that "it is desirable" for the members of BTS to accomplish their military duties to make sure that there is fairness in South Korea's military service.
Under the South Korean law, Korean men are required to perform military service for a period of 18 to 21 months. The law also provides exemptions to Korean athletes, musicians (classical and traditional), and dancers (e.g. ballet) who have won in major competitions that bring pride and prestige to the country. Since this is mandatory, some would have to suspend their professional careers. The exemptions of the service are still a highly sensitive topic until this day.
© 2023 Korea Portal, All rights reserved. Do not reproduce without permission.