David Tennant Returns as The 14th Doctor in 'Doctor Who'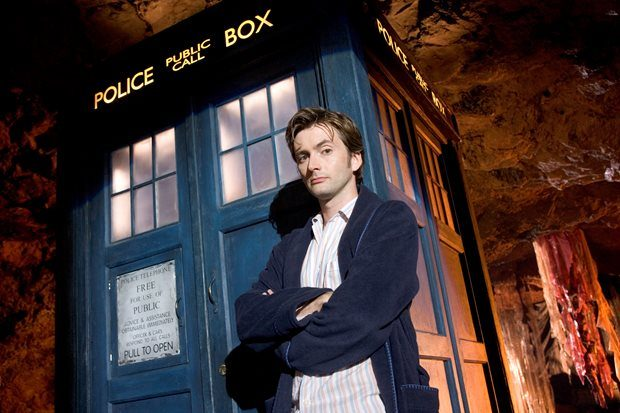 Many fans of the well-loved Doctor Who franchise were delighted on the return of actor David Tennant to be playing as the 14th Doctor of the franchise. This was confirmed in the latest season's season finale when the 13th Doctor, played by Jodie Whittaker regenerated to Tennant. Tennant played the 10th Doctor from the series' original run from 2005 to 2010. After Tennant, the role will then be given to Sex Education star Ncuti Gatwa.
Doctor Who is a British science-fiction live-action series produced and televised by BBC. The first series premiered on the network in 1963. The franchise followed the adventures of the Doctor, a Time Lord and extraterrestrial being who travels the universe in a time-travelling space ship called the TARDIS.
The First Doctor was played by Willian Hartnell which was then followed with 13 actors who played the Doctor. The series is notable for introducing the new Doctor through a concept of regeneration which is a plot device by transforming into a different person with different facial features, clothing, and even personality.
The franchise is a significan't part of British pop culture and has formed a massive cult following from different parts of the world. The Guiness World Records even awarded Doctor Who as the longest-running science fiction television series and the most success science fiction series of all time.
The original series aired from 1963 to 1989. The series then had a relaunch in 2005 with Christopher Eccleston playing as the Ninth Doctor. The first season of the relaunched series ran from March 26, 2005 to June 18, 2005. This was then followed by David Tennant as the Tenth Doctor from December 25, 2005 to January 1, 2010. The Eleventh Doctor was then played by Matt Smith from April 3, 2010 to December 25, 2013. The Twelfth Doctor was then played by Peter Capaldi from August 23, 2014 to December 25, 2017.
Many fans are looking forward to what the new season of Doctor Who would unfold for old and new fans.
© 2023 Korea Portal, All rights reserved. Do not reproduce without permission.