SM Entertainment Releases Statement on Taeyeon's Withdrawal from 'Kamp LA 2022'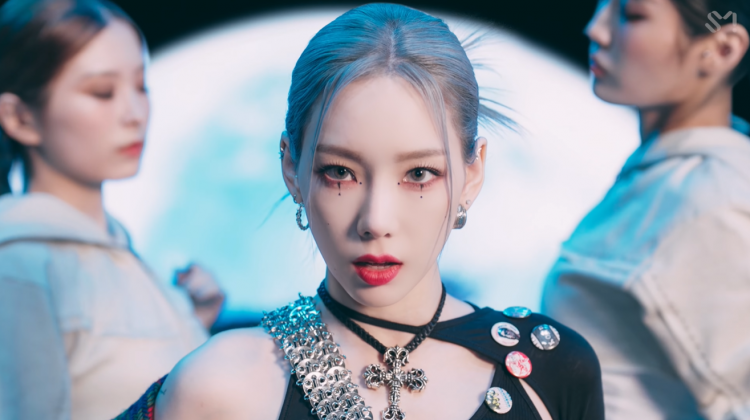 South Korean K-pop Entertainment giant SM Entertainment released a statement in relation to Taeyeon's withdrawal from joining the KAMP LA 2022 concert. The company released a statement on her official Instagram account on October 15 that "The organizer was in charge of visa approvals related to the performances, and we cooperated in advance and provided all the necessary documents needed in the process. However, we were informed that Taeyeon's performance visa hasn't been approved in the end. We ask for your understanding for not being able to inform the fans sooner, as the organizer was in the process of checking the visa status of several other artists other than our own whose visa have also not been processed."
Taeyeon isn't the only artist that cannot attend the event. EXO's Kai, BamBam, Jeon So Mi, Zion. T, and Lapillus' performances in the highly anticipated K-pop weekend concert were also canceled due to the same issue.
SM Entertainment (known formally as SM Studio) is a popular South Korean entertainment agency and one of the country's largest entertainment companies. As a multinational entertainment agency, they operate as a talent agency, record label, event management, concert production, and music production company. The company is known for being the label for the record-breaking K-pop groups and artists like BoA, TVXQ, Super Junior, Girls' Generation, Shinee, J-Min, Red Velvet, NCT, Aespa, SuperM, Shinhwa, Hyun Jin-Young, f(x), The Grace, Henry Lau, and Fly to the Sky.
The company also co-publishes releases from Japanese record label Avex Trax for artists like Koda Kumi, Nami Amuro, and Ayumi Hamasaki. They are also co-publish releases for artists under Johnny's Entertainment artist like KAT-TUN and Arashi.
The company has an employee population of 498 as of 2020 and they have started to organize concerts and events as strict COVID-19 restrictions have been lifted.
© 2022 Korea Portal, All rights reserved. Do not reproduce without permission.