Study Shows Coffee Consumption in South Korea Is Higher Than Kimchi Consumption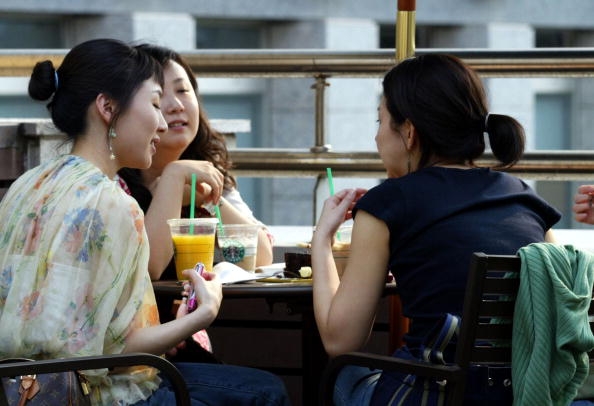 In South Korea, the coffee culture is immensely celebrated that there are plenty of cafes. In fact, the International Business Times reported on January that Koreans drink coffee more than they eat kimchi.
In a study conducted in 2013, researchers have found that Koreans consume coffee in an average of 12.2 times in a week, while the consumption of kimchi is 11.9 times in a week.
The biggest production and consumption is instant coffee, which is available in tiny packets filled with coffee, creamer and sugar. Anyone on the go can enjoy this at social places. In 2013, South Korea has produced approximately 675,000 tons of coffee, wherein 39.2% accounts for instant coffee.
According to USA Today on Wednesday, it is a normal everyday experience to be served a cup of hot coffee in shops, during meetings and after meals. This culture doesn't just celebrate coffee, but also the companionship shared. This is what people actually put value in.
What really catch the attention of tourists are the countless themed cafes, which include a book café, Hello Kitty café, photography café and even a dog and cat café.
And if this culture isn't intense enough, artisan and roasted cafes have flourished in the last six years. The hundreds of shops sprouting have three categories - major chains, themed and indie.
According to reports, a Starbucks branch in the nation ranks as the sixth most expensive compared other branches in OECD member countries.
"Starbucks coffee prices are set based on customer value or market conditions of each country to be competitive," explains the coffee chain. "It is not appropriate to compare prices by country because countries have different operation costs."
© 2020 Korea Portal, All rights reserved. Do not reproduce without permission.