Seoul National University Opens Breastfeeding Rooms For Students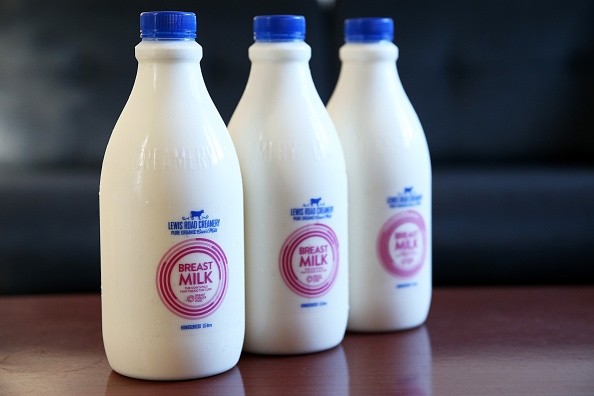 For new moms, breastfeeding is a necessary practice that is frowned upon when done in public, but difficult to find a private space for.
Seoul National University will be making space for mothers who are still breastfeeding by opening rooms at its colleges for students, according to The Korea Times.
The university stated last Wednesday that it will survey the demand at each college and spend up to 3 million won creating the rooms, which will include breast pumps and a refrigerator for breast milk.
The investment is an important one for Seoul National University.
About 2,000 graduate and research students who attend the university are married. Despite this number, the school reportedly only has one lactation room inside its health center.
Students reportedly eventually asked for more facilities so they can have access around the campus.
The decision will set an example for other schools in South Korea to make a safe space for new mothers who are building their education.
In a survey conducted by the school's Institute of Social Welfare earlier this year, out of 281 married undergraduate and graduate students across the country, 27 percent reportedly said their school had an area for breastfeeding and 18 percent said their school had lactation rooms.
The lack of breastfeeding facilities as well as the stigma attached to public breast-feeding has been criticized this year. Fortunately, progress is being made little by little regarding this issue.
American clothing chain Century 21 no longer prohibits public breastfeeding following a reported incident over the summer, according to The Gothamist. The incident reportedly involved customer Noora Arajärvi, who was breastfeeding on the salesroom floor.
She was reportedly asked to move into a changing room, where she allegedly had to stand in a long line before gaining access.
"I was shocked," she said in a statement.
Century 21 has now reportedly agreed to let women breastfeed anywhere on the showroom floor without interference.
In order to fight the stigma associated with public breastfeeding, over 100 women reportedly gathered in Times Square in August in order to promote the practice.
Breastfeeding in public is completely legal in the state of New York.
There are hopes that this will spread worldwide in the future.
© 2023 Korea Portal, All rights reserved. Do not reproduce without permission.