Sungjae In A Relationship? CUBE Entertainment Responds To Dating Rumors Regarding The BTOB Member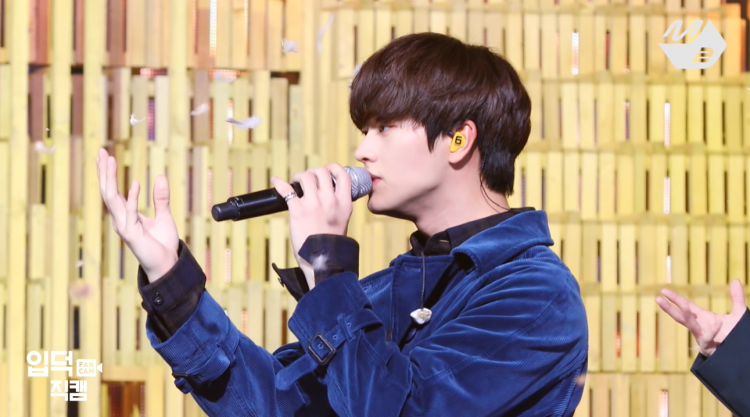 Is BTOB's Sungjae dating a famous influencer? Find out what CUBE Entertainment has to say here.
READ: BTS, BIGBANG, SEVENTEEN, & More, The K-Pop Kings For The Month Of April!
Just recently, BTOB's very own Yook Sungjae has been connected to dating rumors. The dating rumors all began when Melodys (the fandom name of BTOB) heard a voice that sounded similar to Sungjae's in an Instagram Story of a famous influencer.
Notably, the popular influencer was playing golf in the Instagram story, and in pure coincidence, BTOB's Sungjae was also there playing golf on the same day in the same place. The K-pop idol also posted a photo of him playing golf on his Instagram Stories.
Following this, Melodys started to collect other "evidence" of BTOB's Sungjae supposed relationship, finding out that the K-pop idol and the influencer were both using similar handphone cases.
READ: BTS, EXO, Wanna One, BTOB: 30 Most Streamed Songs By Male Groups On Melon
Other fans who did intensive research also supposedly found out that the influencer was following Peniel's private Instagram account, Sungjae's fellow BTOB member. It was believed that Peniel was the one who introduced the two.
Not long after the dating rumors went viral, BTOB's label CUBE Entertainment went on to deny the dating rumors to the media. The label explained that the dating rumors regarding Sungjae were not true, adding that the BTOB member and the influencer were only friends.
CUBE ENtertainment then revealed the reason why the influencer made her social media private, was due to the fact that she was being bombarded by K-pop fans regarding the dating rumors between her and BTOB's Sungjae.
READ: 3rd Generation Legends: Apink & BTOB Flexes Their Friendship In Epic Backstage Photo!
Stay tuned for more news and updates regarding BTOB and other K-pop artists!
© 2023 Korea Portal, All rights reserved. Do not reproduce without permission.
Tags:
Yook Sungjae
,
Yook Sungjae news
,
Yook Sungjae updates
,
Yook Sungjae dating rumors
,
BTOB Yook Sungjae
,
BTOB Yook Sungjae news
,
BTOB Yook Sungjae updates
,
BTOB Yook Sungjae dating rumors
,
Sungjae
,
Sungjae news
,
Sungjae updates
,
Sungjae dating rumors
,
kwave
,
kwave news
,
kwave updates
,
Kpop
,
kpop news
,
Kpop updates
,
CUBE
,
CUBE artists
,
Cube Entertainment
,
Cube Entertainment artists
,
Cube Entertainment news
,
Cube Entertainment updates
,
Cube Entertainment Sungjae
,
Cube Entertainment Yook Sungjae
,
Cube Entertainment BTOB Yook Sungjae
,
Cube Entertainment BTOB Sungjae