Chow For The Planet: 5 Ways To Practice Sustainable (And Economical) Eating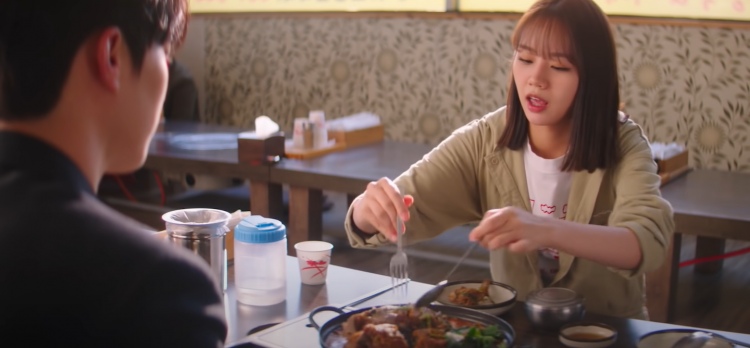 You don't have to attend climate change conferences or visit wildlife centers to start your green initiative journey. Eco-friendly practices can begin at home at the tip of your silverware and chopsticks.
Sustainable eating is the practice of choosing foods that are healthful to our environment and our bodies. In action, you'll also be reducing your carbon footprint, spare precious natural resources, and support more ethical food production. Here are 7 ways to jumpstart your road to sustainability:

READ: BLACKPINK Is The Newest Ambassadress Of The United Nations Climate Change

Dine locally
Sometimes a nice walk can set our appetite up for a good meal. By eating somewhere near you, you can cut down on fossil fuel use and emission, while saving transportation costs at the same time. Trying out regional food can help support the specialty of your local farmers as well.
Eat seasonally
There's the Songpyeon (rice cakes) for Autumn and Samgyetang (ginseng chicken soup) for summer. Environmentally, seasonal eating supports foods' natural growing cycles. They tend to be at their peak of ripeness and taste when in season and can also be less expensive than those purchased outside of the season.
READ: Kpop4Planet: K-pop Fans Around The Globe Unite For Climate Action
Plan Meals
Aside from saving time for deciding on the next meal, planning can help you organize your diet by allowing you to make nourishing food choices that align with your health goals. Having a detailed grocery list ahead of time can also prevent those impulse buys and minimize food spending in the long run.
Snack on leftovers
Eating leftovers prevents you from spending extra on takeouts and excess shopping while minimizing food waste. If you're not a leftover enthusiast, repurposing some ingredients of the leftover such as the spare veggies and fruits into soup and salads can also be a strategic choice.

Shop in bulk
Purchasing goods in bulk often cuts costs significantly, especially when it comes to more expensive ingredients like bananas, mushrooms, and cheese. Bulk shopping may also cut down on plastic usage too. Bringing your own clean, reusable grocery bags or totes can do wonders so you don't have to ask for plastic bags every visit.
© 2022 Korea Portal, All rights reserved. Do not reproduce without permission.