Fromis_9's Saerom Apologizes To Netizens & Fans After Recent Comments In A Live Broadcast!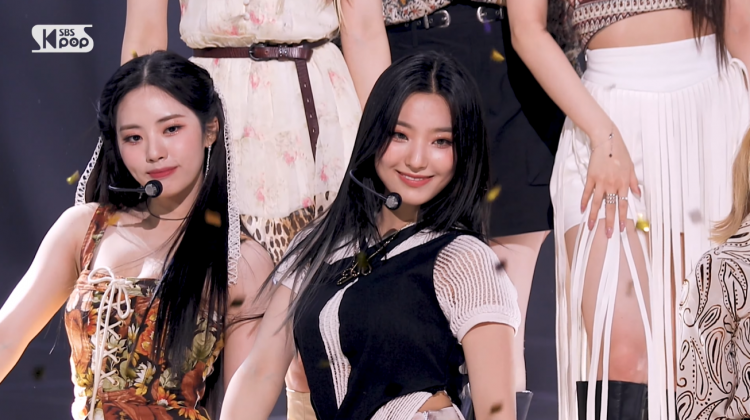 Saerom, Fromis_9's leader, recently was under fire from netizens after the K-pop idol notably made an 'inappropriate' comment in her K-pop girl group's most recent live broadcast.
Fromis_9's Saerom notably vocalized to her K-pop girl group the following comment:
"I'm dead sick of it. I want to go home as soon as possible."
The K-pop idol's comments then went viral which caused confusion and garnered negative comments. Following Fromis_9's broadcast, netizens believe that Saerom was complaining about doing live broadcasts.
Although the real meaning of Fromis_9's Saerom's comment was unknown, the backlash was from netizens believing that the K-pop idol had an attitude problem. Soon after being under fire, Saerom herself addressed the problem in an update on Fromis_9's Weverse.
Fromis_9 Saerom's apology is as follows:
"Hello, this is fromis_9's Saerom. I decided to leave this message for flovers because I wanted to explain in detail a comment I made at the beginning of yesterday's live broadcast.
I had come out of self-isolation right before the live broadcast started and I was catching up with the other members whom I hadn't seen in a while. The members and I usually spend most of our time together. So when I first went into quarantine, I liked having all the time to myself. But soon, it became frustrating not being able to go outside. This is why I said that I felt 'dead sick of it.' I also want to note that while the recommended self-isolation is seven days right now, I had to remain in quarantine until Seoyeon tested negative. And because Seoyeon and I share the same home that is our dorm, I have not been able to 'go home' for a while. I said that I wanted to 'go home as soon as possible' not only because I missed home but also because I was worried about Seoyeon, too.
I see how, without context, what I said could have led to a misunderstanding. I should have been more careful, especially since it was the first broadcast for flovers in a while. I'm sorry for being thoughtless and causing such a big shock. Going forward, I promise to be more aware and I promise to be on air more often!"
READ: Fromis_9's Leader Saerom Is Under Fire For A Comment She Made In A Recent V Live
Following Fromis_9 Saerom's Weverse update, flovers (the fandom name of fromis_9) showed their support towards the K-pop idol, giving her assurance.
© 2022 Korea Portal, All rights reserved. Do not reproduce without permission.
Tags:
kwave
,
kwave news
,
kwave updates
,
Kpop
,
kpop news
,
Kpop updates
,
Pledis Entertainment
,
Pledis Entertainment artists
,
Pledis Entertainment news
,
Pledis Entertainment updates
,
Pledis Entertainment fromis_9
,
Pledis Entertainment Saerom
,
Pledis Entertainment fromis_9 Saerom
,
fromis_9 news
,
Fromis 9
,
fromis_9 updates
,
fromis_9 members
,
fromis_9 Saerom
,
fromis_9 Saerom news
,
fromis_9 Saerom updates
,
Saerom
,
Saerom news
,
Saerom updates