Fromis_9's Leader Saerom Is Under Fire For A Comment She Made In A Recent V Live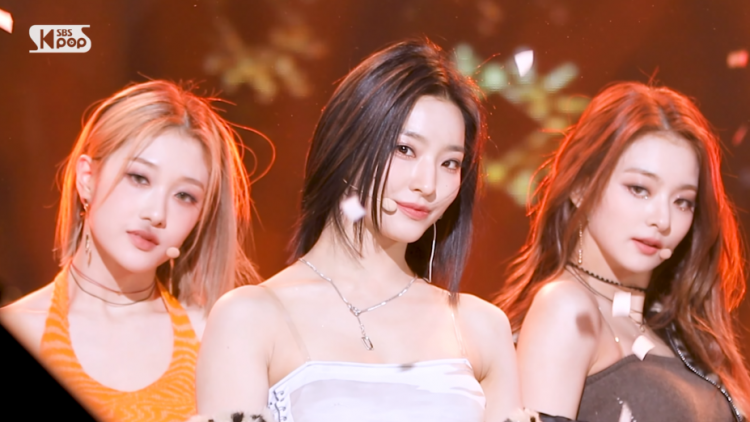 Netizens are criticizing fromis_9's leader Saerom for a comment she made at a recent V Live broadcast.
fromis_9 members Jiheon, Nakyung, Jisun, Hayoung, and Saerom spend time with fans in a V Live broadcast on February 11. Unbeknownst to the members, however, the V Live broadcast has already started before they realized.
READ: IVE's Wonyoung Joins IU, SOMI, Taeyeon, And BLACKPINK's Jisoo As K-Pop's 'Instagram Queens' Of January
In the moments before the fomis_9 members officially began their live broadcast, member Jisun could be seen laughing about something and as a comment to her member's laughter, Saerom was heard saying, "I'm so sick of this. I wanna hurry up and go home, right now."
A few moments after the incident, the members realized that the cameras were rolling and Hayoung was seen leaning into Saerom to tell her that their broadcast is live. It took a few more quiet moments until Saerom cued the members to officially begin the V Live.
READ: IU Joins BLACKPINK's Lisa, Rosé As K-Pop's 'Spotify Queens' For Week 1 Of February!
Although it can be said the Saerom made the comment while not being aware that the cameras are rolling, Saerom's comment caused her to be the center of discussion among netizens.
Some netizens slammed fromis_9's Saerom for her remarks saying, "If you don't want to be an idol, then just quit. Easy as that."
READ: ITZY And aespa Tops This Week's List Of Most Followed K-Pop Girl Group Beating BLACKPINK And TWICE
Meanwhile, fans came in defense of Saerom. A fan explained in the comment section saying, "People are so easy to jump to conclusions without knowing the full story and the context. What our leader said might sound really bad if not taken into context but seeing how they were laughing and joking around before she said that, it might not be like what you guys think it is. Either way, it is okay for idols to be tired and vocal about it. They are humans too and like everyone, they also have those kind of days."
What do you think of the controversy involving fromis_9's Saerom? Stay tuned for more updates!

READ: aespa Surpass TWICE, BLACKPINK, And ITZY, While Kep1er Enters The Top 5 K-Pop Girl Groups With The Most Twitter Followers For Week 1 Of February
© 2023 Korea Portal, All rights reserved. Do not reproduce without permission.