After Her 6-Month Absence, TWICE's Jeongyeon Returns To 'TIME TO TWICE' Making ONCEs Extremely Happy!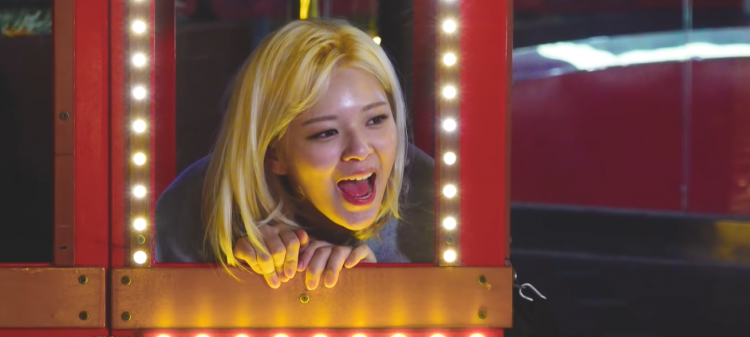 To the delight of netizens and ONCEs (the fandom name of K-pop group TWICE), Jeongyeon is finally making her return to the scenes!
READ: OT9 Incoming? TWICE Jeongyeon's New Vibrant Hair Color Stuns ONCEs & Makes Fans Hopeful For Return!
Notably, TWICE's "TIME TO TWICE" is a reality show that the K-pop girl group regularly films, giving a myriad of content to their fans, the ONCEs. The reality show began airing on the 3rd of April, 2020, notably the height of the COVID-19 pandemic.
The TWICE reality show has brought the K-pop girl group to do things such as participate in healing camping trips, being high school students, and even crime scene investigations.
ONCEs truly love the reality series of TWICE because the members make their true personalities shine. Just recently though, JYP Entertainment uploaded a teaser for a new part of the K-pop girl group series, entitled "TDOONG Tour."
READ: TWICE Remains To Be The Only Female Artists To Enter the Top 15 Best-Selling K-Pop Artists List On Hanteo As Of February 2022!
The recent teaser shows TWICE having fun at an amusement park and a familiar face was once again able to join the K-pop girl group. ONCEs were hyped to see that TWICE's Jeongyeon is going to be a part of "TIME TO TWICE" once again after being absent for six months.
TWICE's Jeongyeon last appeared in TWICE's "TIME TO TWICE" in their latest high school series, entitled "TDOONG Forest." The last episode the K-pop idol appeared in was uploaded on the 6th of August, 2021.
The K-pop idol's absence was attributed to health concerns which required her to take a hiatus from TWICE schedules. ONCEs have dearly missed Jeongyeon during her absence. Due to this, ONCEs are happy to see that Jeongyeon will once again join the TWICE reality show.
READ: Jeongyeon Could Possibly Join TWICE In The K-Pop Girl Group's North American Tour!
This is an amazing indication as TWICE's Jeongyeon might still be a part of TWICE's North American tour. Furthermore, the K-pop idol recently dyed hair and even talked about the possibility of her return so ONCEs are understandably happy to see her once more.
© 2023 Korea Portal, All rights reserved. Do not reproduce without permission.
Tags:
TIME TO TWICE
,
TIME TO TWICE news
,
TIME TO TWICE updates
,
TWICE TIME TO TWICE
,
TWICE Jeongyeon TIME TO TWICE
,
Jeongyeon TIME TO TWICE
,
TIME TO TWICE Jeongyeon
,
TIME TO TWICE TWICE Jeongyeon
,
kwave
,
kwave news
,
kwave updates
,
Kpop
,
kpop news
,
Kpop updates
,
JYP
,
JYP artists
,
JYP Entertainment
,
JYP Entertainment artists
,
JYP Entertainment news
,
JYP Entertainment updates
,
JYP Entertainment TWICE
,
JYP Entertainment TWICE Jeongyeon
,
JYP Entertainment Jeongyeon
,
TWICE
,
TWICE news
,
TWICE Updates
,
TWICE members
,
TWICE Jeongyeon
,
TWICE Jeongyeon news
,
TWICE Jeongyeon updates
,
Jeongyeon
,
Jeongyeon news
,
Jeongyeon updates
,
Jeongyeon return
,
TWICE Jeongyeon return