Uaenas Appreciate EDAM Entertainment's Quick Response To Recent Issues Regarding Superstar IU & Her Merch!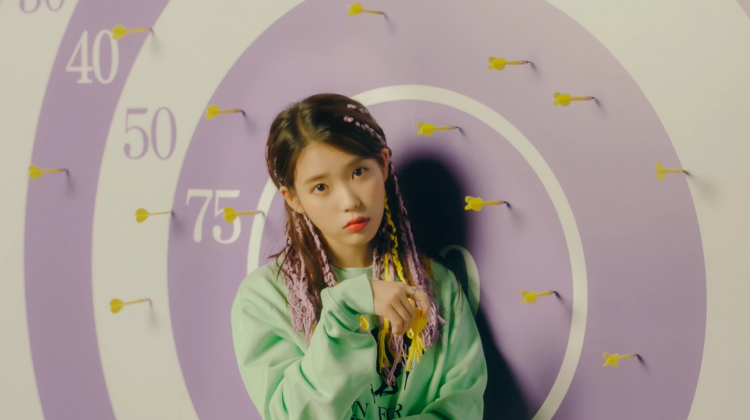 To the delight of IU's Uaenas, the K-pop soloist's label EDAM Entertainment was quick in releasing a statement regarding the noted errors in IU's "Season's Greetings" calendar box and material merch.
READ: EDAM Entertainment Apologizes To Some UAENAs Due To Controversy Regarding IU's Documentary!
Previously, Uaenas, who received the calendar, saw errors on 2 pages of the IU's "Season's Greetings" calendar and 3 pages of the diary. Notably, the merch of the K-pop star had pages that were either marked or unmarked.
As of writing this article, yesterday on the 12th of January, IU's label, EDAM Entertainment, released an official statement. A portion of the K-pop agency's announcement is as follows:
"[...] With the error in '2022 IU Season's Greetings,' we have caused fans discomfort and a hassle. We feel responsible for disappointing fans who have been earnestly waiting for the 'Season's Greetings' for a long time. We know that feeling better than anyone, so we are taking follow-up action in order to deliver the 'Season's Greetings' to fans with the errors corrected as soon as possible. In order to make sure something like this doesn't happen again, we will do our best to thoroughly inspect, and keep an eye out during preparations to ensure that there are no neglected parts.
Additionally, we have opened our artist's official online MD [merchandise] store. However, as a result of many issues regarding products and shipping, we have caused discomfort for many people. Regarding this, we are planning to implement a better system.
We apologize for the inconvenience caused by some of the 'Strawberry Moon Necklaces,' in which some faulty items had part of the engraving erased in the manufacturing process. We will deal with this so that a quick exchange can be arranged. Additionally, to repay fans' support, we plan to take pre-orders for the music boxes. We will share additional information about this at a later date. To those who have already ordered their music boxes, we will ensure safe delivery. [...]"
Notably, IU's label EDAM Entertainment ended their statement by announcing that they would be taking legal actions against malicious posts about their K-pop artists, which includes IU.
The statement from IU's label was highly appreciated by Uaenas, the K-pop idol's fanbase.
© 2023 Korea Portal, All rights reserved. Do not reproduce without permission.
Tags:
kwave
,
kwave news
,
kwave updates
,
Kpop
,
kpop news
,
Kpop updates
,
EDAM
,
EDAM artists
,
Edam Entertainment
,
Edam Entertainment artists
,
Edam Entertainment IU
,
Edam Entertainment updates
,
EDAM Entertainment news
,
IU
,
IU news
,
IU Updates
,
IU Season's Greetings
,
IU merch
,
IU merchandise
,
Uaena
,
Uaenas
,
IU UAENA
,
IU UAENAS
,
UAENA updates
,
UAENA news
,
kpop fans