TWICE'S Jungyeon's Recent Appearance Shocks And Worries Fans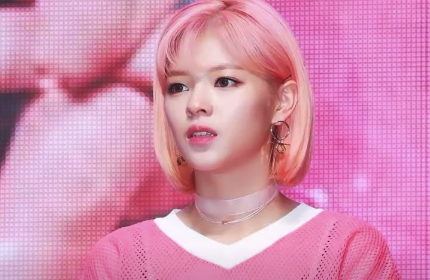 In the Korean entertainment industry, one of the most important things about it is the visuals of a certain celebrity. It is known that several actors and actresses, as well as idols, have confessed to having worries regarding their physical appearance. Recently, netizens and fans alike have shared a recent screenshot of TWICE's Jungyeon, and it both solicited shock and empathy.
In an online forum, one netizen shared a recent screenshot of TWICE's Jungyeon. It is noticeable in the photos that the Korean pop idol gained some weight. Her change in appearance both worried fans and shocked them.
Jungyeon who recently shared in the past few months that she has panic anxiety issues has taken a hiatus from TWICE. Fans almost immediately understood her reason as mental health has been an important matter to fans with regards to their idols.
TWICE's Jungyeon also suffers from chronic neck pain. During one of their performances for 'Alcohol-Free' on June 9, fans noticed that Jungyeon was uncomfortable performing. Most apparent is her movement around her neck. Her injury has been known since last year when she openly revealed that she underwent surgery for it.
"I think being an idol is a very attractive career.. In any case, part of being an idol does require being seen and being judged by external appearances. I understand that this is because she is ill, but in the end, isn't it true that her physical appearance hasn't been taken care of that well? But everyone is protecting her for the sole reason that she is unwell, and she gets to promote thanks to the fans who love her. But regular, non-celebrity people still have to go to work everyday and get through everything alone, despite the fact that they are not exempt from such physical and psychological pains. For the non-celebrities, it's difficult to be respected in this manner no matter how difficult times may be," one netizen commented.
Netizens have mixed reactions regarding Jungyeon's weight changes, with many sending encouraging words, and others not so. Netizens pointed out that her face has stayed the same, with no changes at all, it is only her body that changed.
© 2023 Korea Portal, All rights reserved. Do not reproduce without permission.