BLACKPINK's Jisoo Sends Heart Swooning After The Release Of 'Snowdrop' Teaser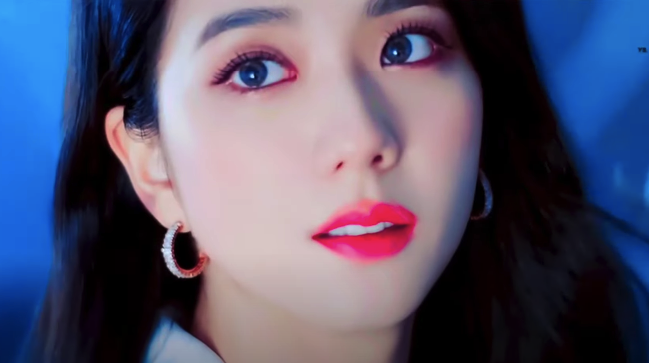 There is no denying the star power of BLACKPINK's Jisoo and after it was announced that she will be starring in a new upcoming drama, 'Snowdrop', with actor Jung Hae In, it was only time before she breaks the internet.
2 weeks ago, the netizens and fans of Jisoo went into a meltdown after the poster for 'Snowdrop' was released. Not only did Jisoo perfectly fit the backdrop of the poster, but she also transformed into someone who looked like they have been doing acting for a long time.
Now, a teaser for 'Snowdrop' has been released, and obviously, fans went wild. Despite having only one line in the teaser, we are so in love with her. 'Snowdrop' has been in production for quite a while now, due to the pandemic, the airing of the series was postponed and fans were left dismay.
Finally, this December we will see our beloved Jisoo on the small screen. Back in August a small snippet of 'Snowdrop' was also released but it was not enough to satiate the needs of Jisoo's fans. Now, we can finally get a little bit more of Jisoo and Jung Hae In as they play lovers in 'Snowdrop'.
In the 30-second clip, we see snippets of things that give us a sense of nostalgia. A somewhat soft feel, dimmed bright lights give the teaser a very warm yet somewhat painful vibe to it as if we have seen this story before.
'Snowdrop' follows the story of Young Ro (Jisoo) and Suho (Jung Hae In) where they seemingly play as lovers. The setting is an old tale love type and it is set in Hosu Women's University in the year 1987.
It was also announced by JTBC, that they will be airing 'Snowdrop' on Disney Plus South Korea, Hong Kong, and Taiwan.
© 2021 Korea Portal, All rights reserved. Do not reproduce without permission.