Prince Harry And Meghan Markle's Representative Addresses Speculations On Lilibet's Baptism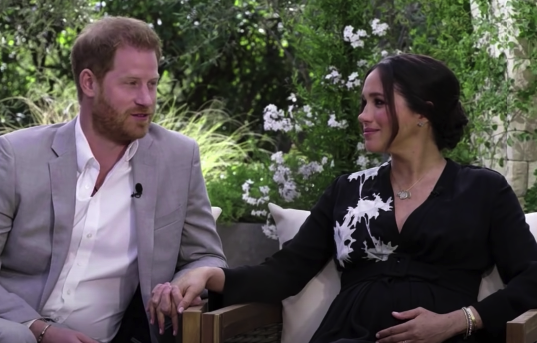 Prince Harry and Meghan Markle welcomed their second child Lilibet into the world just this year. there have been so many speculations from Meghan Markle's second pregnancy up to the birth of the royal. Now, the newest question four months after Lilibet Diana was born is, where will the little royal be christened?
Currently, there is a lot of rumors going around regarding Lilibet's christening. Her older brother, Prince Harry and Megan Markle's Archie was born during the time when the couple was still part senior royals in the British Monarchy. Naturally, Archie was to conduct his Christening in the United Kingdom under the Church of England.
The big mystery here is whether Lilibet will follow in her brother's footsteps? The speculations apparently have reached the ears of Prince Harry and Meghan Markle's camp, as a representative of the two released a statement regarding the whole christening fiasco.
According to the royal's spokesperson, no plans have been finalized as of now. "Plans for the baby's christening have not been finalized," the spokesperson told E! News, "and as such, any assumptions about what will or will not take place are mere speculation."
Currently, Prince Harry and Meghan Markle have stepped down from their roles as senior royals, which had repercussions. The couple with their two kids are currently living in California, where they have permanently settled. Both Prince Harry and Meghan Markle have also shied away from the public eye, only going out for important events.
Lilibet's christening will most likely be a private matter, much like her big brother Archie's christening. Archie was baptized in the private chapel at Windsor Castle by the Archbishop of Canterbury Jutin Welby back in July 2016. Compared to the usual baptisms of royals, which is a public matter, Prince Harry and Meghan Markle decided that it should stay private.
© 2023 Korea Portal, All rights reserved. Do not reproduce without permission.