BLACKPINK's Jennie Wows Fans With See-Through Top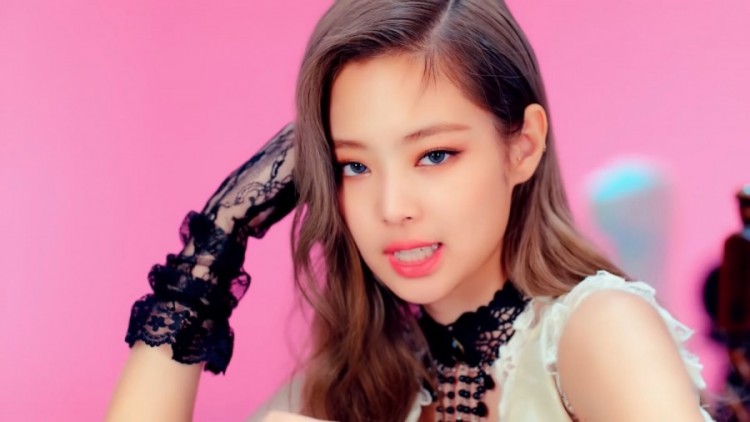 BLACKPINK's Jennie created some buzz over the newest uploaded photos on her Instagram. The South Korean singer has recently visited the most romantic city in the world, Paris for Paris Fashion Week, she was also joined by fellow BLACKPINK members, Rose, Lisa, and Jisoo.
On the days where Jennie and the other members were not working or attending red carpets, they had a look around Paris. Over the days that they were in France, BLACKPINK would update their fans through their social media accounts. Of course, Blinks were super happy and impressed with the girls' fashion in Paris, but one that most caught eye is none other than Jennie.
Jennie recently uploaded photos of her while going around Paris where she was photographed wearing a sheer nude turtle neck top that showed her Calvin Klein black casual bra. Fans were so taken aback at Jennie's fashion choice, but it was all good responses.
The singer took a casual stroll around the city of love, wearing just the sheer nude turtle neck top, paired with baggy jeans and a black bag. BLACKPINK's Jennie also wore her hair down and wore a mask to protect herself from Covid while traveling.
Fans could not get enough of how chic Jennie looked on her off days. She also attended Chanel's runway since she is the brand ambassador of the couture brand. We expect to see more of Jennie taking on the fashion world, and breaking norms.
In more recent news involving BLACKPINK, it has been revealed that BLACKPINK will no longer accept gifts from fans. YG Entertainment officially announced on Tuesday. YG shared that instead of the girls receiving expensive gifts from the fans, the gifts should be diverted to worthy causes instead.
Several times the members of BLACKPINK have received extravagant gifts from Blinks. This is a decision made by the agency as well as the members.
For more BLACKPINK news, stay tuned only here on Korea Portal.
© 2022 Korea Portal, All rights reserved. Do not reproduce without permission.