Prince Harry And Meghan Markle Opt To Skip This One Very Important Royal Event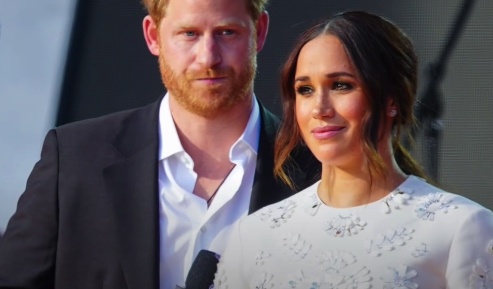 It seems like Prince Harry and Meghan Markle will not be attending a very important event that is dedicated to the late Princess of Wales, Princess Diana.
According to reports, Prince William and singer Elton John will be joining donors in a private gala for Princess Diana. The gala, which will welcome donors of the Princess Diana statue that was unveiled on her birthday will be an important royal event.
Prince Harry was in attendance when the statue was unveiled, he was joined by his older brother, Prince William. It was the first time the two were reunited since their grandfather's passing, Prince Philip, The Duke of Edinburgh.
Now, it seems like it will be impossible to see the two together once more this year. Prince Harry and Meghan Markle relocated to California last year after they announced that they were stepping down from their senior royal roles, they also sought financial independence.
The reason why Prince Harry will not be attending is still a mystery. Although, it most likely is caused by the ongoing Covid restrictions put on by the USA and the United Kingdom. Ultimately, Prince Harry has proved time and time again that he is still very much in support of Prince William when it comes to their mother's memory.
Recently, the two ex-royal who are now private citizens appeared at their first joint event in New York City. The two attended the Global Citizen Live concert, where they were asked to share a few words with the crowd. Prince Harry is adamant about continuing his mother's legacy.
Prince Harry and Meghan Markle also recently welcomed their second child, Lilibeth Diana, an ode to Harry's sovereign grandmother, Queen Elizabeth, and to her late aristocratic mother, Princess Diana. Prince Harry and Meghan Markle are making their own name in history books without acting under the British throne.
© 2023 Korea Portal, All rights reserved. Do not reproduce without permission.