Watch Here: Former Wonder Girls Member Hyerim Announces Pregnancy!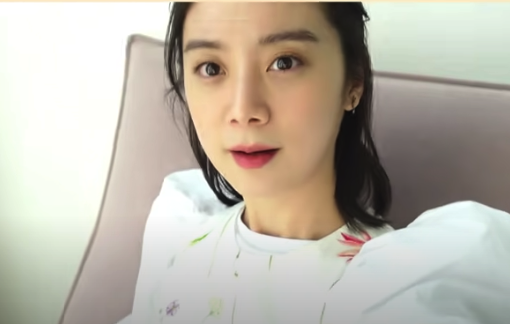 It is a great year to celebrate and welcome new family members into our homes, the pandemic has made a standstill of the world and tested all of our hopes that simple good news is enough for us to celebrate.
There's no question that pregnancy is part of the natural way of life, recently, one of our favorite ex-k- pop idols, Hyerim, who was once part of JYP's ultimate girl group Wonder Girls announced that she is pregnant. The beautiful mom-to-be shared the good news through her YouTube channel "Lim's Diary."
During the revelation, she was joined by her husband Shin Min Chul, who looked as ecstatic as Hyerim did. She shares during the video blog that she is really happy to share to her many fans the news that she is pregnant.
Hyerim also claims that they are at the early stages of the pregnancy right now, and they don't really know what to do as well as the fact there are not a lot of people who know about her pregnancy.
She also shared her and husband, Min Chul's journey to having a baby. Hyerim shares that they wanted a baby after she graduates. They had plans that by March this year they were going to conceive, but plans don't always go their way as claimed by Hyerim but now, they are more than happy to have a little one coming.
Already, they have nicknamed the baby "Sarangie", which is Korean for love. Fans of Hyerim are very happy for her and for taekwondo athlete Shin Min Chul as well. Hyerim promises that she and Min Chul will try to be the best father and mother to their baby.
Hyerim and Shin Min Chul started dating back in 2013, the couple then got married in July of last year, it was celebrated by many and several congratulatory flowers were delivered to the couple by their showbiz friends.
© 2023 Korea Portal, All rights reserved. Do not reproduce without permission.