'What Happened, Brittany Murphy' Documentary Reveals Disturbing Details Of Brittany Murphy's Death 12 Years After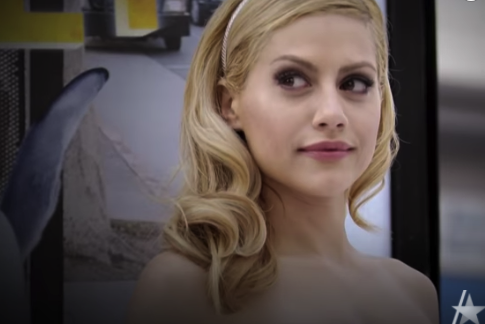 HBO Max announced today that they will be airing the documentary of late actress Brittany Murphy and the circumstances that surrounded her death. The documentary, titled 'What Happened, Brittany Murphy?' will include interviews of people close to Brittany and her ex-husband Simon Monjack.
The shocking claims made in the documentary will really have everyone at the edge of their sit. Some of the people included in 'What Happened, Brittany Murphy' are Monjack's mother, his ex-fiancee Elizabeth Ragsdale who also claimed that Monjack lied to her about who he was, and Trist Jordan who was Brittany's make-up artist in the movie set 'Something Wicked'.
Disturbing details of Brittany Murphy months before her death have finally come out. According to Jordan, when she worked with the actress in the 2009 film 'Something Wicked', her appearance was shocking.
Jordan describes Murphy to have sunken eyes, and looking really sad. She also claimed that Brittany was very skinny and had bambi legs and could not stand up without the help of someone.
Britanny Murphy's death shocked the world, the upcoming star passed away in 2009 from a combination of pneumonia, anaemia, and multiple drug intoxication. Her husband at that time, Simon Monjack also passed away five months later to similar reasons.
Cynthia Hill, the director of 'What Happened, Brittany Murphy' reveals that as she dived deeper into researching the lives of the Murphy, she realized that Monjack raised a lot of red flags.
"He was a disturbed individual who was used to conning people and Brittany was one of his last victims," she claimed. "There was a pattern of behaviour that became very obvious the more research that we did."
This is also one of the angles the documentary will look into. For Murphy, Hill had only kind words to say as during the filming, the people who worked with the beautiful actress only had really good things to say to the late Brittany Murphy.
© 2023 Korea Portal, All rights reserved. Do not reproduce without permission.