'Squid Game' Actress Jung Ho Yeon Talks About BLACKPINK's Jenni And Boyfriend In Latest Interview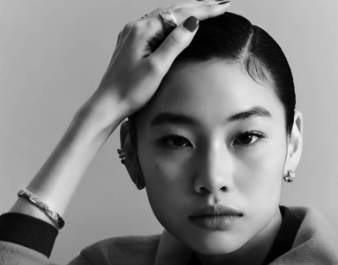 Actress Jung Ho Yeon of Netflix's "Squid Game" has finally spoken up about the support she has been getting since the release of the deadly series on Netflix.
The model-turned-actress has revealed in an interview with TenAsia that her success is all due to the support she has been getting behind the scene. It was reported over a week ago, the BLACKPINK's Jennie sent over a coffee truck to the set of "Squid Game" during its filming.
Jung Ho Yeon says that Jennie and she have been good friends for a long time now and that she did not why she deserved such a great friend. Jung Ho Yeon further reveals that Jennie is one of the people she is most grateful for, from the very beginning of her acting career.
"Jennie is on the list of people I'm grateful to. She congratulated me like it was her job. I wonder how there is such an angel like her," she shared during the interview.
The actress also shared a little bit about her relationship with actor Lee Dong Hwi. Jung Ho Yeon and Lee Dong Hwi went public with their relationship back in 2016. At that time Ho Yeon was still an aspiring international model.
According to her Lee Dong Hwi is not only her boyfriend, but acted as a senior, a good friend, and a good person. She compares how proud her boyfriend is of her to her father.
"He is a good senior, a good friend, and a good person. He encourages me a lot and worries me as well. He's like a father," she said with a smile.
"Squid Game" has received worldwide acknowledgment after its release on Netflix last month. The success the show has gotten also catapulted Jung Ho Yeon to notoriety. Playing one of the key roles of the series the actress gained over 10 million followers on Instagram in a span of a month.
© 2023 Korea Portal, All rights reserved. Do not reproduce without permission.