Jeon So Mi Officially Making A Comeback! Teases Fans With Photo Of 'XOXO' Album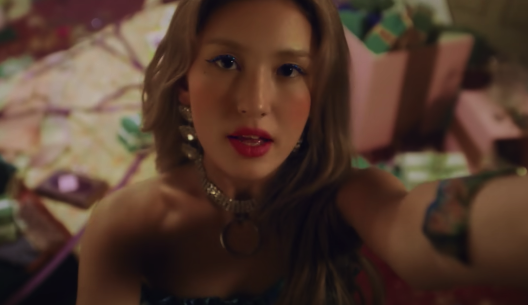 Jeon So Mi is officially making a come back and her fans are all for it. The Korean singer and songwriter have revealed that she will be dropping her newest album very soon.
The Canadian-Dutch-Korean artist has been missing in action since she released her single last August. The 'Dumb Dumb' singer did not do a lot of promotions for the single, which made fans very sad. But, now we learn that all the while Jeon So Mi was concentrating on her album
She recently uploaded on her Instagram a photo of her upcoming album 'XOXO'. In the photo, there are two versions of the album, one in white, and the other in pink. The album has a very punk rock girl aesthetic, although we have no idea as to what the concept Jeon So Mi is going for in 'XOXO'.
Back in August, Jeon So Mi released 'Dumb Dumb', an EDM-style single. The song really showcased her talents in rapping, as well as her smooth vocals. The song was produced by hitmaker Teddy, who also collaborated with her on past singles, 'What You Waiting For', and 'Birthday'.
Jeon So Mi did not do a lot of promotion for the song and opted to do a live TikTok concert on the same day the music video for 'Dumb Dumb' dropped. She was able to interact with her global fans and shared behind the stories of her 'XOXO' album making.
There is not a lot of information yet regarding the album's main track, but fans are excited to hear and see more of Jeon So Mi. Her talents are very much been missed by many of her fans since her debut back in 2019.
Jeon So Mi was formerly signed under JYP Entertainment and was part of their project group I.O.I. She then joined The Black Label after I.O.I's activities ended.
© 2023 Korea Portal, All rights reserved. Do not reproduce without permission.