Meghan Markle And Her Lavish Lifestyle, Can Her Finances Keep Up?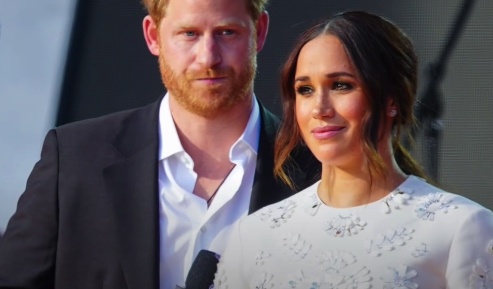 Meghan Markle and Prince Harry recently wrapped up their visit to New York City over the weekend. This is the couple's first joint appearance in New York and it was a big fiasco. As two ex-working royals, both Meghan Markle and Prince Harry were treated like VIPs.
Like all of their activities, the couple has to look their best. Shockingly, the three-day visit for Meghan Markle was very very costly. According to reports, the Duchess of Sussex's wardrobe totaled a whopping $92,000, from Cartier watches to $4000 coats and dresses.
In the past, Meghan Markle has been slammed for wearing very pricey wardrobes. During her time as a working royal for the British Royal Family, her clothes can cost up to $100,000 for just one appointment. This was one of the biggest problems the British citizens had with Meghan Markle.
While on the trip as well Prince Harry was allegedly wearing a microphone wire the whole time. According to insiders, the wire is for their upcoming documentary with Netflix. The pair signed an undisclosed deal with Netflix earlier this year where they are rumored to be producing a reality show that follows them and their activities over the year.
Allegedly, cameras were also following the couple all throughout their trip to New York. There have been several speculations about a reality show of the two, but this has been denied by the Sussex camp. But, photos from their visit do not lie, it seemed like during a wardrobe malfunction of Prince Harry, a wire pops out from behind him down up to his front.
As of right now, Meghan Markle and Prince Harry are back in California. The two can't seem to get a breather after a news outlet found out that the couple flew to California via a private jet. The two have been very vocal about carbon footprint and are supposedly avid eco-warriors.
© 2022 Korea Portal, All rights reserved. Do not reproduce without permission.