BTS's Jin And Bae Suzy Starring In A Drama Together?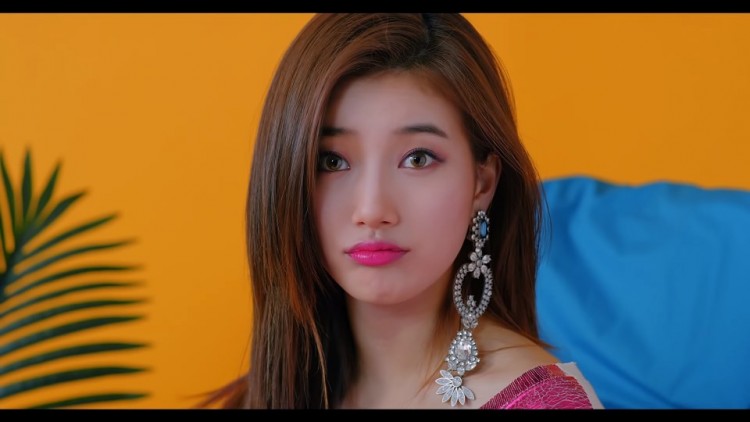 BTS's Jin and Bae Suzy have been trending on Twitter recently after fans of the two idols reveal their desire for the two to star in a Korean drama. It cannot be sure where the trend started but fans caught up with the idea fairly quickly and they went mad for the idea.
Several tweets trended regarding seeing BTS's Jin and Bae Suzy in a Korean drama. Some commented that they are hoping that in the future it will come true. Twitter fans have revealed that both idols are very good at acting and their drama would be amazing to watch.
BTS's Jin has yet to take an acting role despite having graduated from Konkuk University and having a degree in acting. On one hand, Bae Suzy has acted on several shows and movies already. Despite that, fans are sure Jin will be on par with Bae Suzy's acting prowess
Suzy's versatility is real I love her unique style of acting I mean all of her character is remarkable and I like that about her. I can't wait for this #BaeSuzy as a thief https://t.co/eCKbgUgHgn — L jentm08 (@jhen_TM) September 15, 2021
During Bae Suzy's acting debut in "Architecture 101," fans went crazy about how good the idol was in acting, from the teaser to the actual release, Bae Suzy's debut on the small screen was hyped by millions. Jin's debut is also being awaited by many fans as well, and they have come forward revealing that they would love to see Jin and Bae Suzy working together.
"BTS Jin and Suzy must see in person" "It feels like I'm seeing male god n female god. I opened my eyes properly. They really look like angels. Even if they were 100 meters away, they were definitely male and female god" VISUAL KING JIN#방탄소년단진 #진 #Jin #SEOKJIN #BTSJin pic.twitter.com/bMlL2I4Qjv — 배우 김석진 (@seokjinyeogiya) September 15, 2021
Fans have also pointed out that both Jin and Bae Suzy have very distinct and beautiful features that will make them look very good together on the small screen. It was pointed out by one Twitter fan that both idols have perfect skin, full lips, big glowing eyes, elegant noses, defined jawline, and aristocratic vibes.Although these hopes are just hopes, for now, it is not impossible for the two to really work on a project together. Fans are willing to make it happen by making the pairing trend on several social media apps.
© 2023 Korea Portal, All rights reserved. Do not reproduce without permission.