Recent Awards, 'Greed', Future, & More, ASTRO's Cha Eunwoo's Recent Interview With Harper's Bazaar!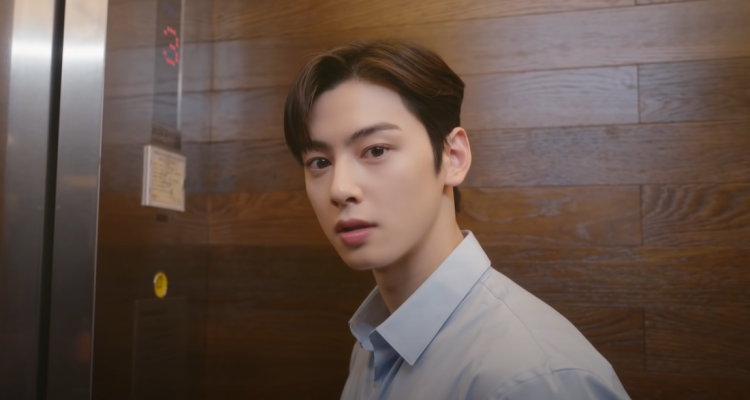 ASTRO's Cha Eun Woo once again blesses netizens and fans with his visuals and charm in a photoshoot and interview with Harper's Bazaar magazine!
ASTRO's Cha Eun Woo is a Burberry ambassador, he impressed members of the staff on set of his photoshoot and interview with his stunning visuals, strong personality, and politeness! He was able to do this even though it was excruciatingly hot!
During the interview with Harper's Bazaar magazine, Cha Eun Woo revealed what he felt regarding his age. The ASTRO member remarked that only last year, he had the idea that he wanted to turn 30 very soon. But now he thinks 25 is already good.
"That's because this time right now won't ever return again," Cha Eun Woo shared.
Furthermore, the ASTRO member expressed that his greed for work is his main focus. Cha Eun Woo explained that currently, his greed for work is greater than anyone else's. For him, there are times when he feels like he has lost his way, or he feels like he cannot see his goal very well.
"When I'm like that, I imagine and paint my future, and as I find things I want to do one by one, I begin to wonder when I even thought such things. I feel that managing my mind and emotions is really important. That's why I think more about making decisions and concentrating. In other words, I go back and forth," Cha Eun Woo, noted.
Aside from that, Cha Eun Woo also talked about his promotions with his fellow ASTRO members for "After Midnight," which was the song that gave ASTRO their first win on a public broadcasting station.
"It was during the promotions in which I had alternating emotions of feeling proud and bittersweet. I realized anew, 'Our years of experience have already come to this extent.' I had mixed feelings when we achieved first place, which I had been hoping for so much. I'm happy, but I don't want to show that I like it," ASTRO's Cha Eun Woo revealed.
For Cha Eun Woo, it was a big deal because ASTRO was able to win the prize six years after their debut, during which they have gotten a lot of junior colleagues. The ASTRO member retorted that he was really happy on the inside.
© 2022 Korea Portal, All rights reserved. Do not reproduce without permission.
Tags:
kwave
,
kwave news
,
kwave updates
,
Kpop
,
kpop news
,
Kpop updates
,
ASTRO
,
ASTRO news
,
ASTRO updates
,
Fantagio
,
Fantagio news
,
Fantagio updates
,
fantagio music
,
Fantagio Entertainment
,
Fantagio artists
,
Fantagio ASTRO
,
Fantagio ASTRO news
,
Fantagio ASTRO updates
,
Fantagio ASTRO Cha Eun Woo
,
astro Cha Eun Woo
,
ASTRO Cha Eun Woo news
,
ASTRO Cha Eun Woo updates
,
cha eun woo
,
Cha Eun Woo news
,
Cha Eun Woo updates
,
Harper's Bazaar Cha Eun Woo
,
Cha Eun Woo Harper's Bazaar
,
harper's bazaar
,
Harper's Bazaar magazine