BTS's Jungkook Stuns Media With His Looks During A Visit To Presidential Palace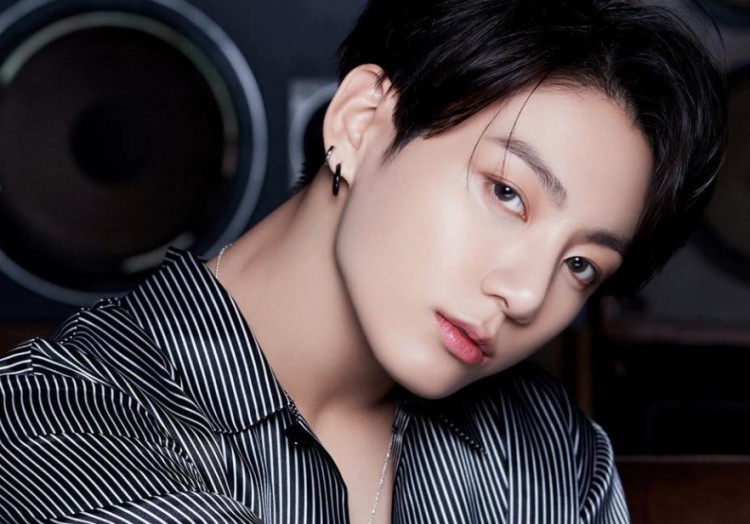 BTS's Jungkook was photographed today visiting the Presidential Palace after the talented young artist was awarded by the South Korean President Moon Jae-in with the Certificate of Appointment as the Special Presidential Envoy for Future Generations and Culture. Other than that award, Jungkook was also given a Diplomat Passport and Fountain Pen.
Jungkook started his journey as a trainee at only 15 years old, now the 24-year-old has reached the heights of talent recognition. Not only is Jungkook talented but he has also been praised for his good looks. During the visit to the Presidential Palace, Jungkook wowed the crowd present due to his Princely appearance.
President Moon Jae-In appointing Jungkook as the special envoy in the ceremony. So proud♥️

OUR PRIDE JUNGKOOKpic.twitter.com/5NM6o7n484 — Jungkook SNS (@Jungkook_SNS) September 14, 2021
During the awarding Jungkook donned a very dapper black suit, his tall and lanky figure was well displayed while wearing the bespoke suit and tie. The BTS member also wore a black mask but despite that one knew what was behind the mask. He also made the media laugh after fist-bumping President Moon Jae-in upon accepting his certificate of recognition.
Korean netizens are going crazy over Jungkook's appearance during the awarding and have dubbed him as the 'Prince of Korea'. Fans cannot help but be awed by the released photos of Jungkook. Due to this awarding ceremony, the singer has trended nonstop on Twitter and has surpassed over 4 million engagements today.
This is not the first time that Jungkook has been given prestigious awards. Jungkook is one of the youngest recipients of Korea's cultural merit, he was also awarded a James A. Van Fleet award. BTS has also been regarded as one of the best boybands to come out of South Korea. Being one of the members of BTS, Jungkook has received recognition both domestically and internationally.
Jungkook and BTS continue to dominate the media world and despite being on hiatus still have stayed relevant throughout the pandemic.
K-Media Photos of Jungkook with South Korea's President Moon Jae-in. JUNGKOOK was awarded with the "Certificate of Appointment as the Special Presidential Envoy for Future Generations and Culture", Diplomat Passport, Fountain Pen & did a Fist Bump greeting with Pres. Moon. pic.twitter.com/EJRoRyQmOS — JUNGKOOK DAILY UPDATE
© 2021 Korea Portal, All rights reserved. Do not reproduce without permission.