Seo Yo Ji Making A Comeback With New Kdrama After Scandal With Kim Jung Hyun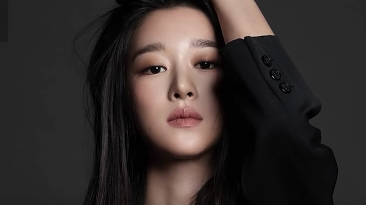 Actress Seo Yo Ji is once again trending after the award-winning South Korean beauty was hinted to make a comeback. The actress has been out of the television and movie scene after reports of her relationship surface to the public.
In recent days, it was reported that Seo Ye Ji will be starring in the upcoming tvN drama series 'Eve's Scandal'. Fans are getting excited regarding the actress' comeback to the screen, even more so with the plotline of the drama she will be in. According to reports, the drama will be about a story of an illicit love affair.
Seo Ye Ji apparently has been offered a major role in 'Eve's Scandal', where she will be playing Lee Rael, the daughter of one of the wealthiest families in Korea. The actress has chosen to take a hiatus after it was revealed that she was abusive to her ex-boyfriend, actor Kim Jung Hyun.
Rumors of her controlling nature towards her ex-boyfriend led her to go on leave from the public eye. Furthermore, Seo Ye Ji also came under fire for allegedly faking her educating history on broadcast, which is a big no-no for actors and actresses.
Seo Yo Ji's label Gold Medalist denied all of these accusations regarding her abusive nature, as well as the fabrication of her educational background in the broadcast. Seo Ye Ji also halted all of her activities after the premiere of her most recent thriller film 'Recalled' last April.
Although Seo Ye Ji's fans are excited about her comeback, many netizens have expressed their hate regarding the news. Apparently, they believe that Seo Ye Ji does not deserve to be given another project and has been branded as a 'gaslighter' by many netizens.
Seo Ye Ji has yet to address 'Eve's Scandal' and her plans for her comeback.
© 2023 Korea Portal, All rights reserved. Do not reproduce without permission.